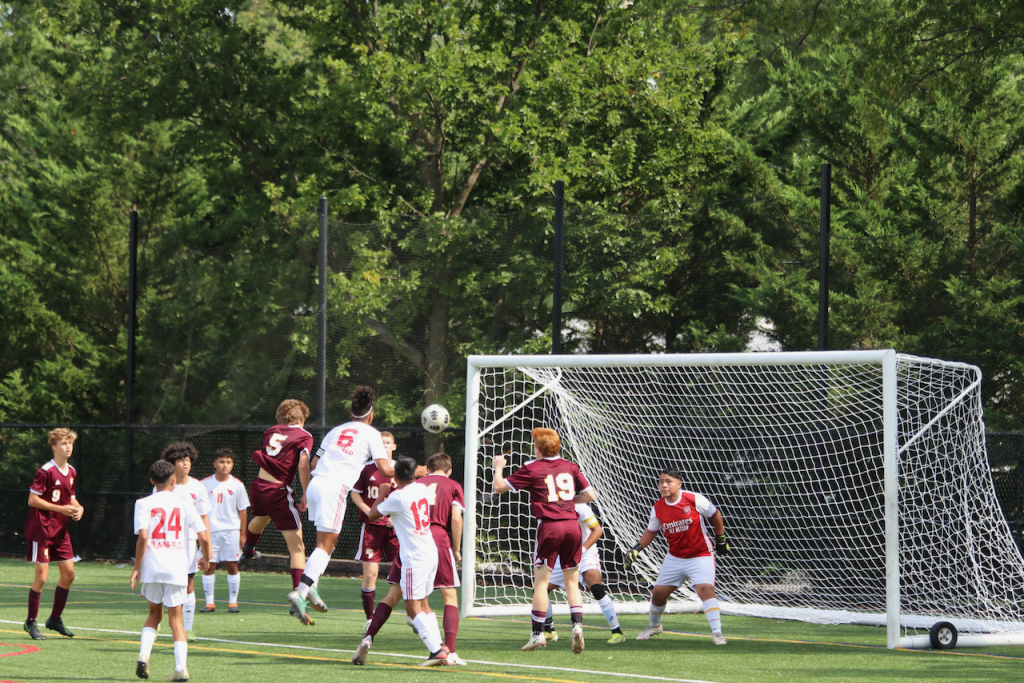 A strong showing by Coach Stuart's Varsity Team home opener in front of a packed Hilltopper crowd. The team came out fast and strong with Junior Dan Farberov's first of two goals. Juniors Sean Hendrie and Gabe Malik contributed 2 goals each, with Captain Lucas Allan (Jr) and Akira Bofinger (So) also finding the back of the net.
Senior Hilltopper Captains – John Murray managed the defense and Ethan Harris dished the ball with 3 assists to the scorers like consummate professionals.
Well done boys – next up Union HS – Tuesday, Sep 14th @4P Tatlock, Summit.