Summit football returned to Saturdays after a string of Friday night games, taking on South Plainfield (1-3) at Tatlock Field. It was Senior Day and the Hilltoppers (2-1) were eager to put another tally in the win column.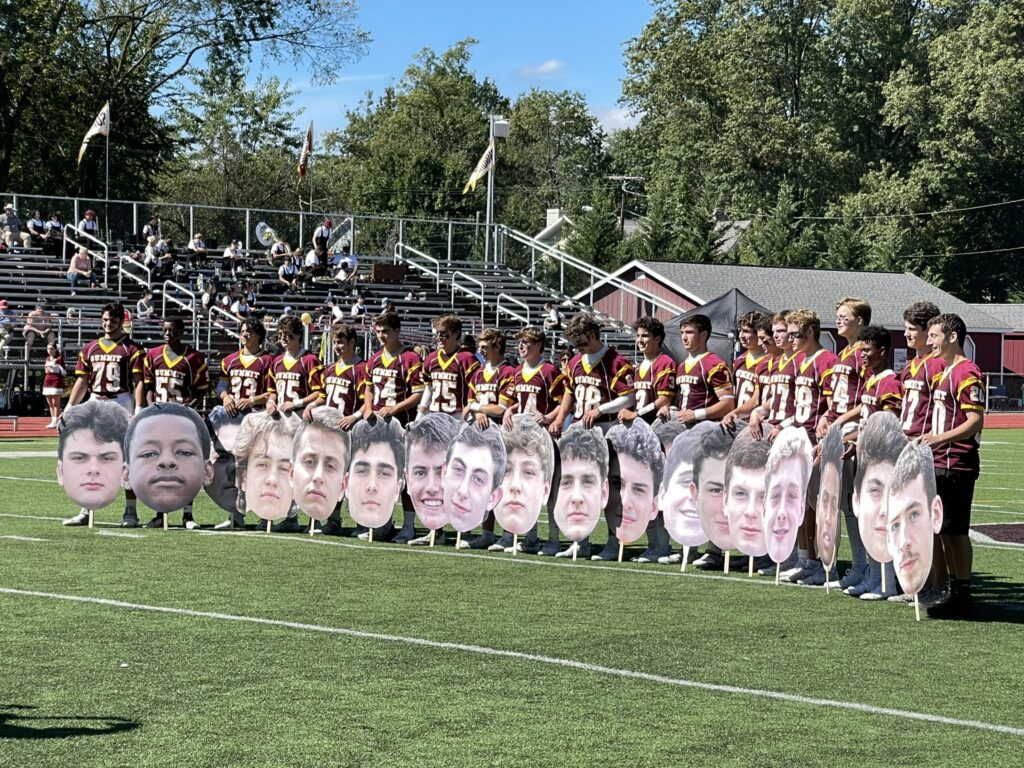 Summit provided all of the offense in the opening quarter, jumping out to a 9-0 lead on the strength of a Charlie Schaffer 1-yard TD run and Will Johnson 37-yard field goal.
The second quarter offered more of the same, as the Hilltoppers struck paydirt three times. First, a 5-yard TD run by Schaffer. Next, a 15 yard TD run by Colin Beatty. Schaffer found Matt Loeloff for a 25-yard TD pass TD, giving Summit a 30-0 lead going into the break
South Plainfield fought back to score in the 3rd, but couldn't muster anything more. Schaffer answered with a 56-yard TD run to close the door:
Jake Lowry scored on a 5-yard TD run in the fourth to start the clock running and that was all she wrote. Hilltoppers triumph, 44-7!
Congratulations to the Seniors!
Went to the game? Want to contribute? Check out our contributor guide and get in touch!