The Hilltoppers had their first away meet of the season facing off against perennial powerhouse, #10 ranked St. Thomas Aquinas HS (formerly Bishop Ahr HS) on Tuesday 9/28. STA won 108.225 to Summit's even 100, but the underclass athletes continued to make big contributions to the team that will be important as the Hilltoppers move into October.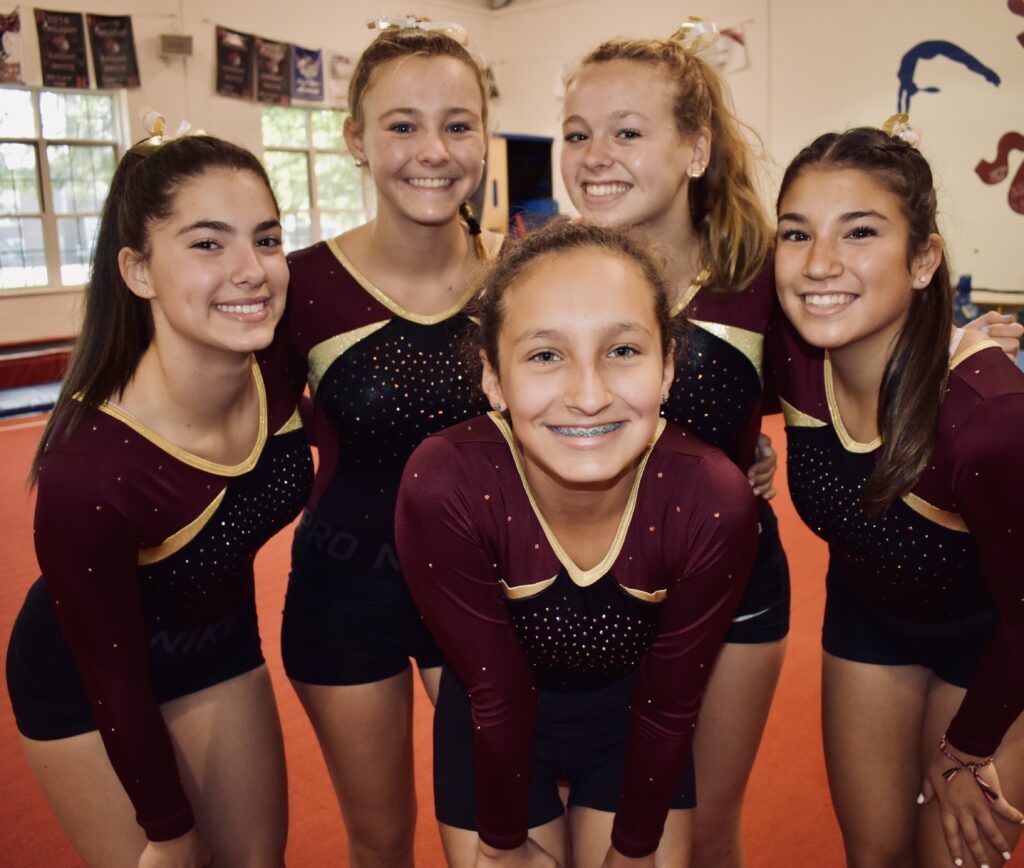 Sophomore Kathryn Scallon completed her first AA competition for the Hilltoppers and finished 4th overall with an impressive 33.975, finishing 2nd on beam (9.05) and 3rd on floor (9.175). Classmate Jocelyn Harris continued putting up a strong floor routine (8.55) and added vault and beam to her repertoire. Freshman Julia Eroles achieved a career high 8.6 on vault and competed beam and floor as well. Captain seniors Mia Murdock (33.175) and Emma Burke (33.00) continued their streak of competing every single event in every meet so far this season. Burke had a season high 8.85 on vault for 3rd place.
The ladies head to #7 ranked Westfield on Friday October 1st.