The Hilltoppers came into this game hoping to build on a huge victory over Chatham – by far their best game of the season.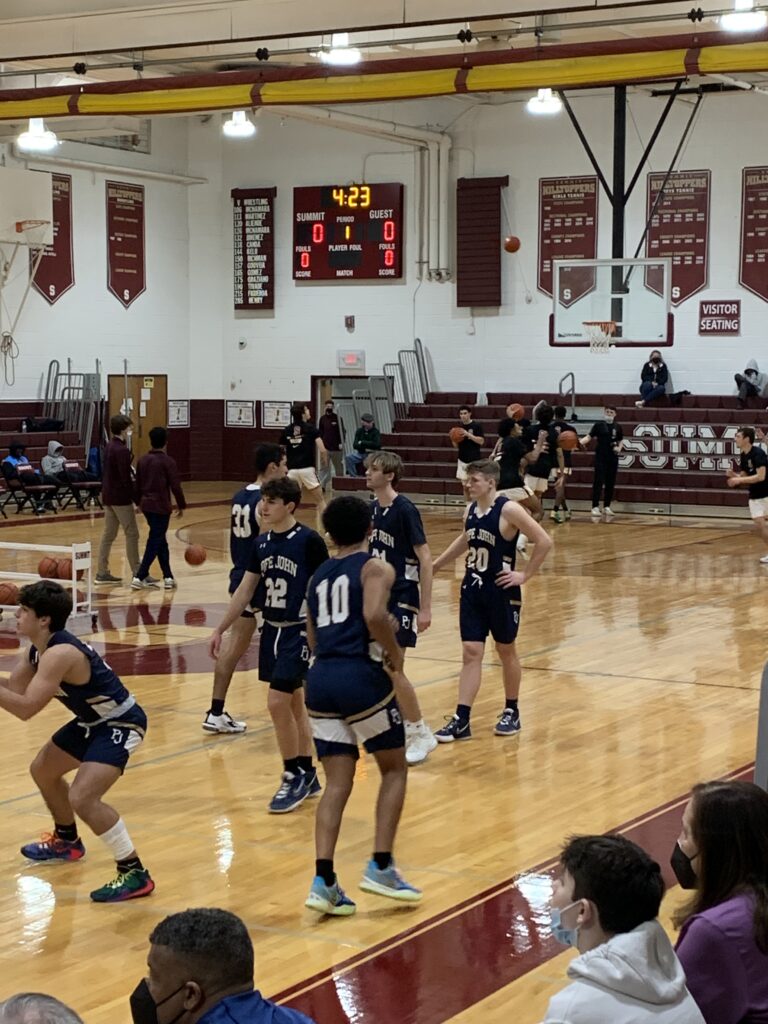 Charlie Schaffer continued his strong guard play, leading summit with 8 points in the first 6 minutes. Pope John leaned on their height, grabbing a bunch of offensive boards to take a 15-12 lead after 1.
The game continued neck and neck throughout the second, with neither team able to build much of a lead. A Brett Colon 3 followed by a Wes Hellings bucket and a pair of Myles Blackley free throws gave a Summit a 23-21 lead. But Pope John battled back and stole a 3 at the buzzer to take a 26-23 lead into halftime.
After taking a 32-31 lead, Hilltopper shooting went cold and the Lions went on a huge 11-0 run. To make matters worse, Rhett Grieco exited the game with an injury and did not return – something for Summit fans to monitor going forward. Pope John ended the 3rd with a commanding 44-35 lead.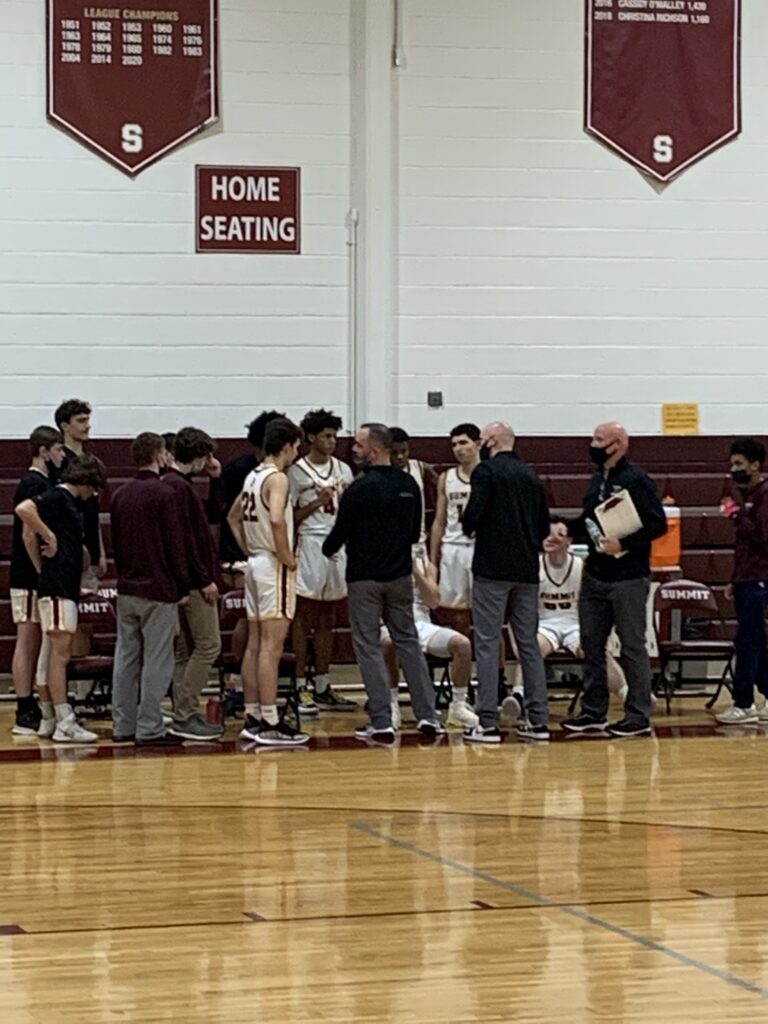 Summit was never able to close the gap. This is a game the Hilltoppers will want to have back – a winnable game where they just weren't able to knock down enough shots. 58-50 final.