Summit traveled to Ridge for a 1pm tip on Saturday. From a fan perspective, Ridge has one of the nicest gyms I've traveled to all year – spacious with great natural light.
Rhett Grieco and Joaquin Russell suited up for this one – great to see them back in the lineup after being sidelined for injury.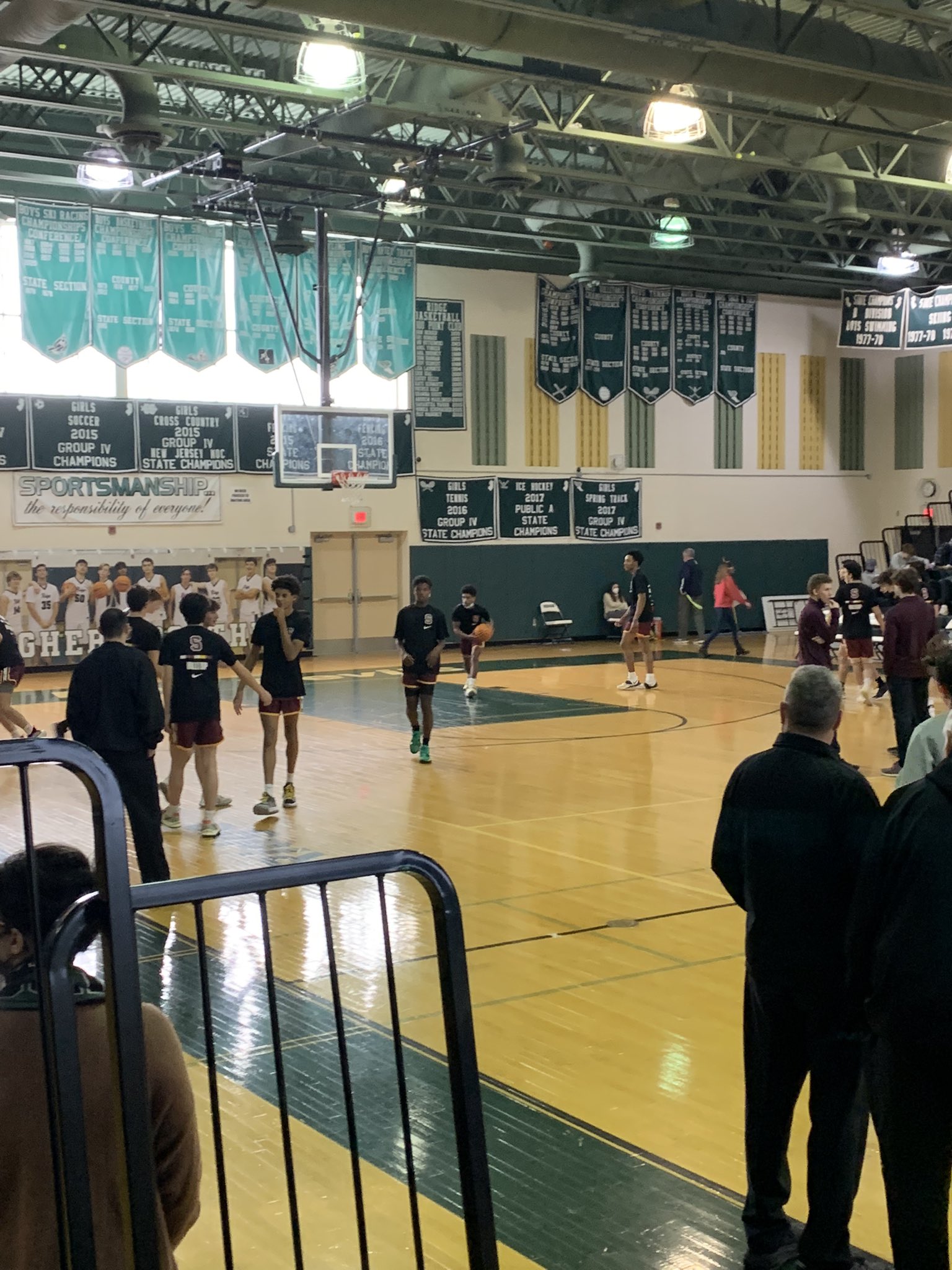 Summit kept things close in the early going. Myles Blackley opened things up with a triple. A Charlie Schaffer drive followed by a nice Wes Hellings dish to Blackley gave the Hilltoppers a 7-6 lead.
Summit never led again. On the strength of an 8-0 run, the Red Devils took a 20-12 lead into the second quarter.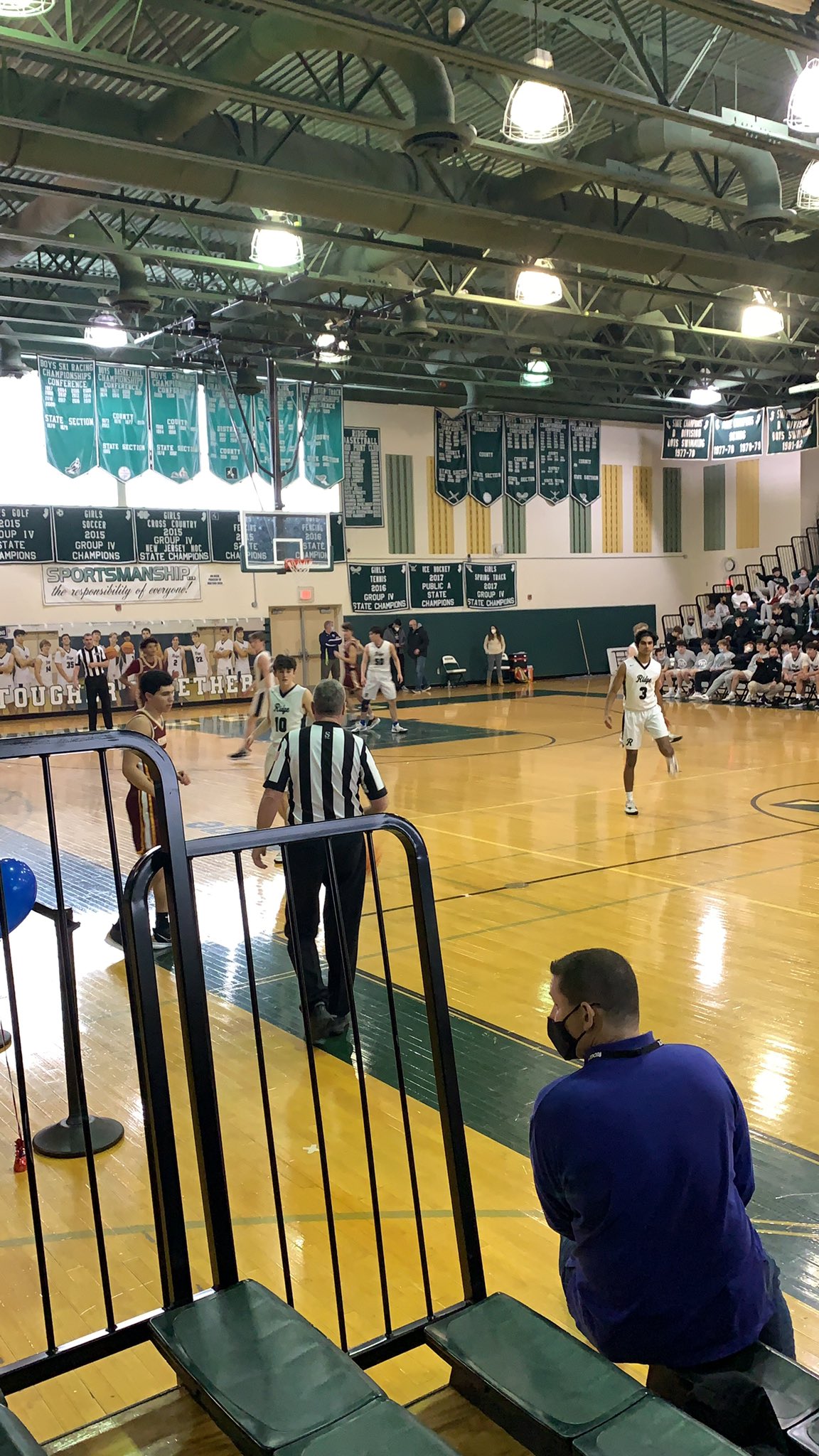 Ridge extended their lead in the second quarter – taking a 37-23 lead into halftime. Note: what I'm reporting differs from what's shown on the official stats at https://highschoolsports.nj.com/game/697038, which shows Ridge up 41-23 at hafltime.
The refs called a loose game and Summit fans were vocal with their frustration. But another narrative was that the Hilltoppers gave up too many easy buckets and second chances.
Summit's offense found more rhythm in the third quarter, generating 16 points. Hellings had a great shooting night overall. He had 6 in the third, draining a bunch of long jumpers. Unfortunately, the Hilltoppers weren't able to cut into the lead at all and finished the third down 53-39.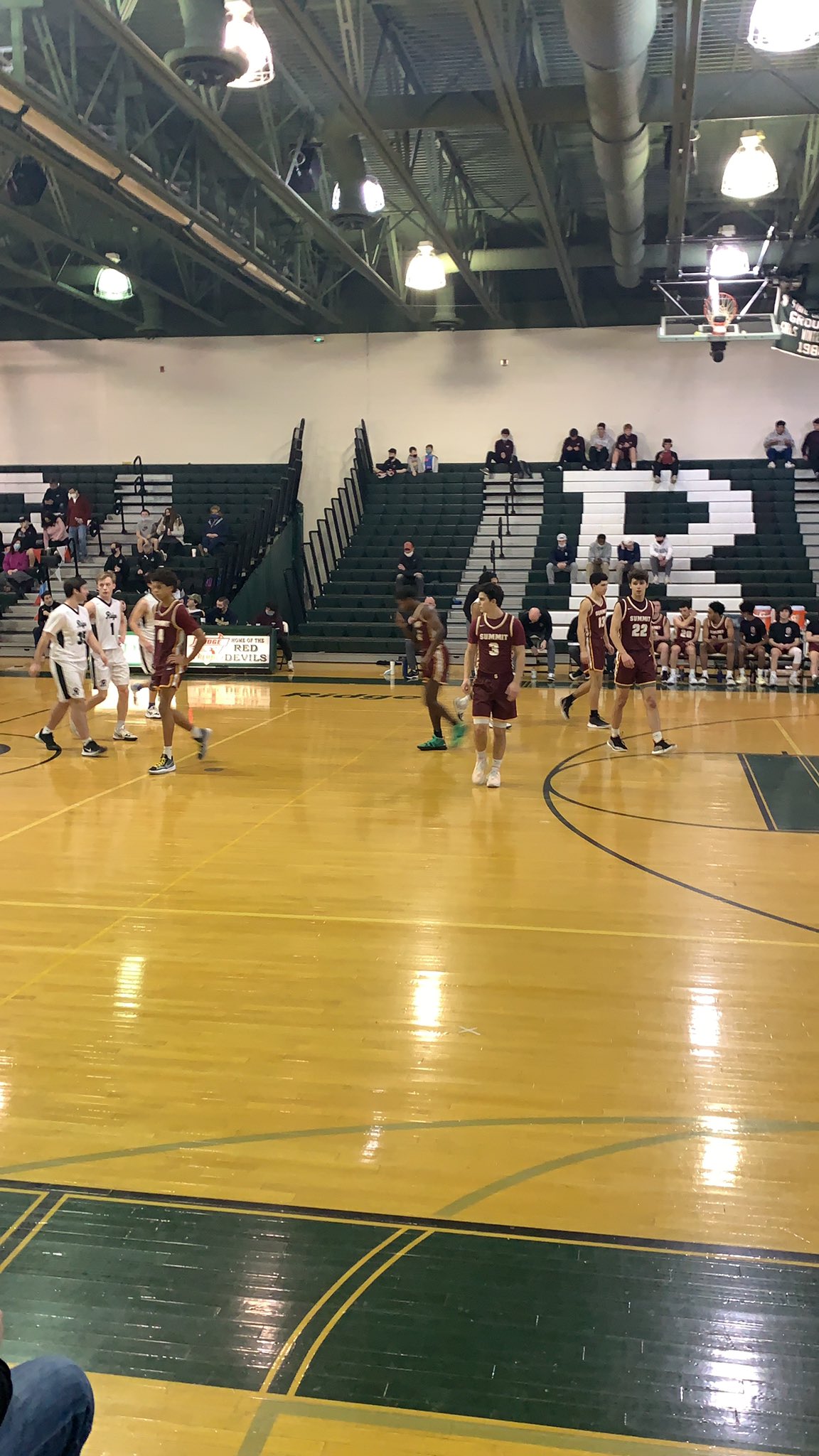 At the beginning of the fourth, there was a moment where it felt like Summit might make it a game. Schaffer opened the quarter with a beautiful lob to Hellings at the rim. Hellings took a charge at the other end. The Hilltoppers had a great look at 3 which might have turned the tide, but weren't able to knock it down.
Trailing 65-46, Summit went on a nice run to close the game. Gabe Augustin – who always brings great energy – took a charge and was fouled at the other end, hitting both free throws. Tripp Johnston hit a three and was fouled. A missed free throw kicked out to Sam Simon for another triple! Before you knew it, the Hilltoppers cut 8 points off the lead. Final score: 65-54.