Indoor Track-letes competed Day 1 at the NY Armory and the young men and women had one of the best opening days at Nationals ever.
Ryan Sula opened the meet with the 2 mile and a personal best 9:36.39 for 12th overall.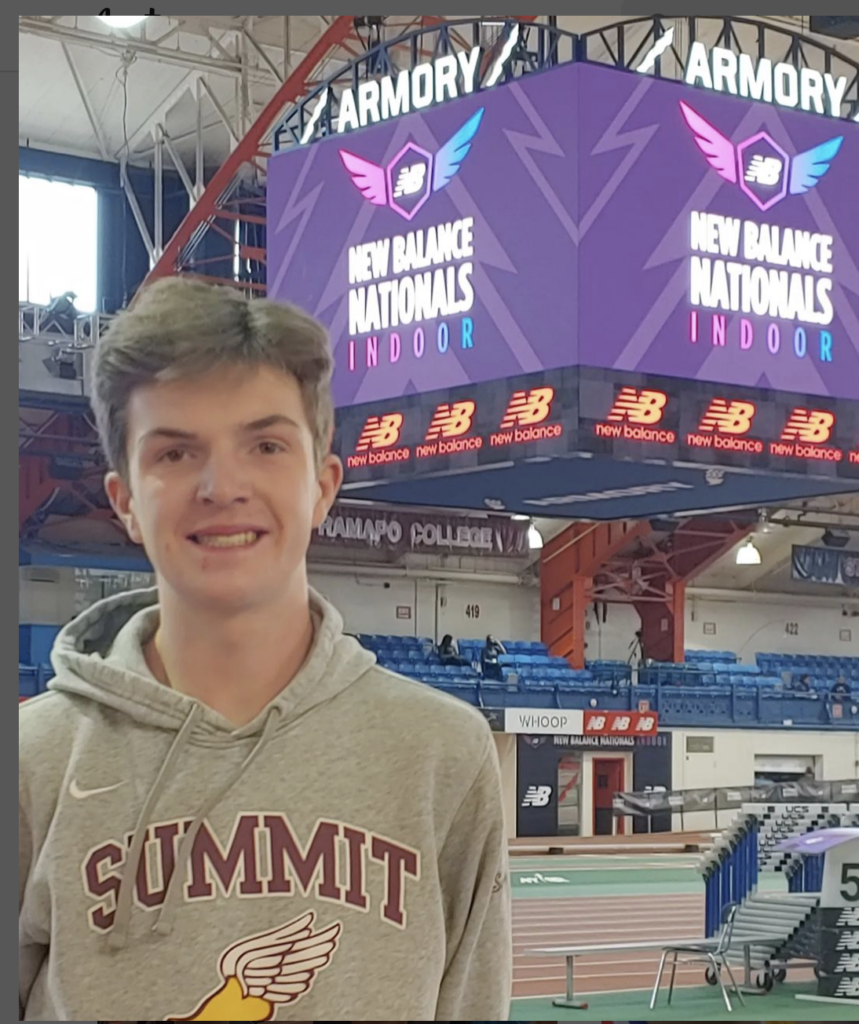 Then 9th graders Dan Cota and Maddie Chen got their first taste of a Nationals experience in the 9th grade division running in the Mile for the first time in Indoor. Both athletes ran well, Cota clocked in at 4:56.21 and Chen 5:25.85 to open their Nationals experience.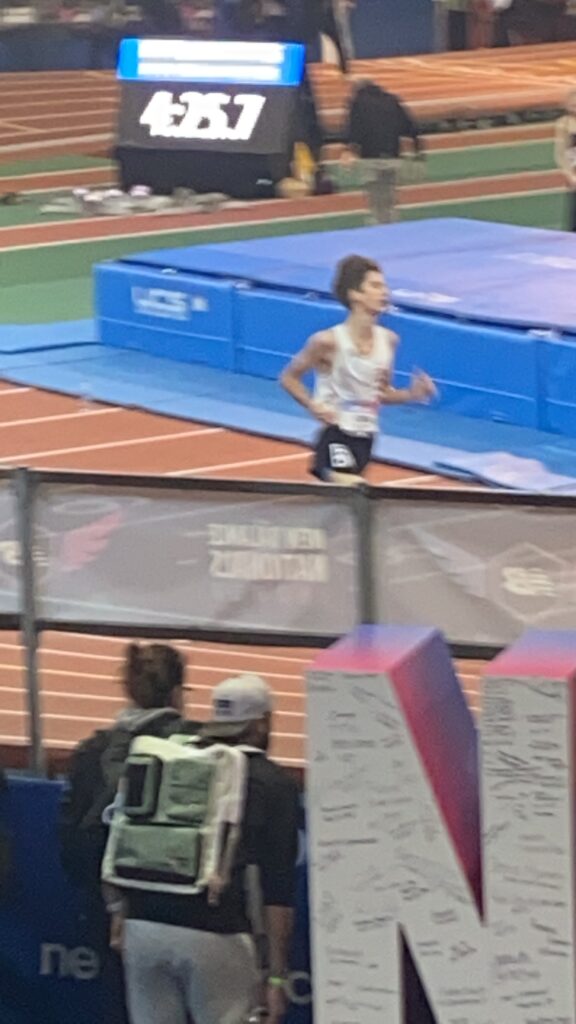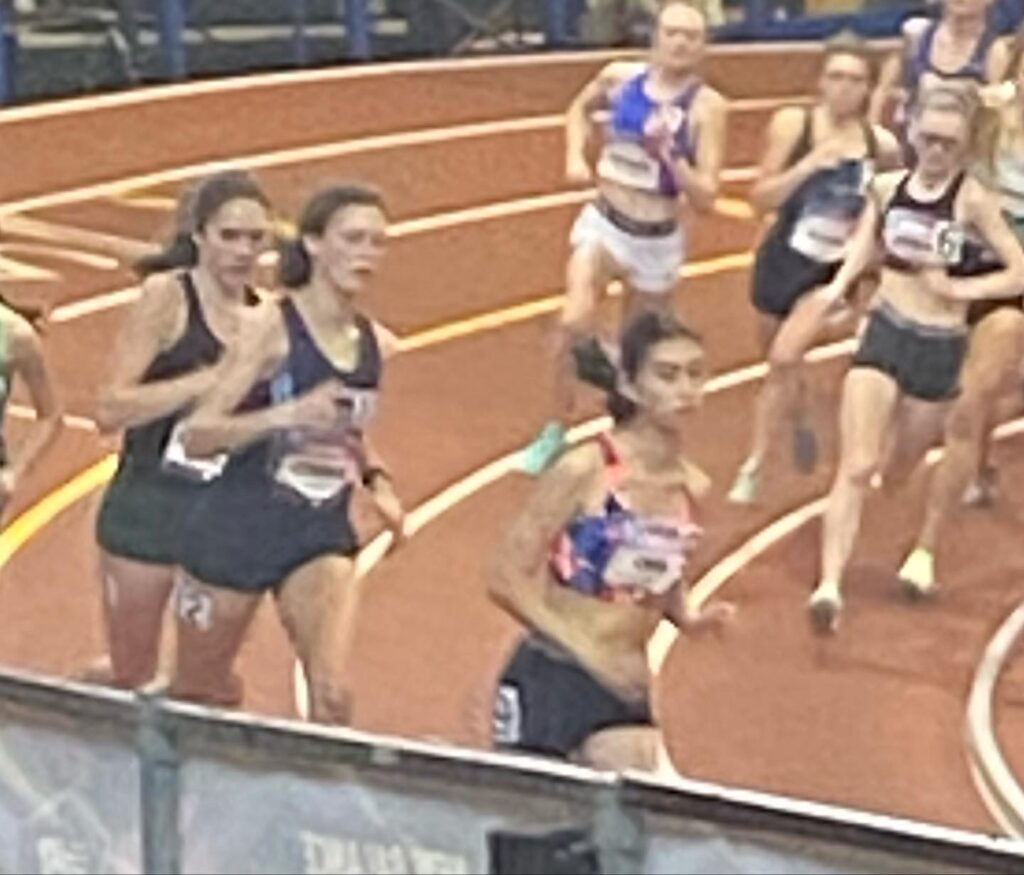 The Top of the Hill athletes continued their run at Nationals late at night, starting the Boys Sprint Medley Relay at 8:30pm and the Girls Sprint Medley at 9:00pm. And the best, on this day, was definitely saved for last. The boys quartet of Thomas Kohaut, James Bunting, Lucas Kohaut and Teddy Robertson SHATTERED the school record of 3:44.31 with a 3:37.78 (NJ #6 currently) and BRONZE MEDAL out of Rising Stars Division.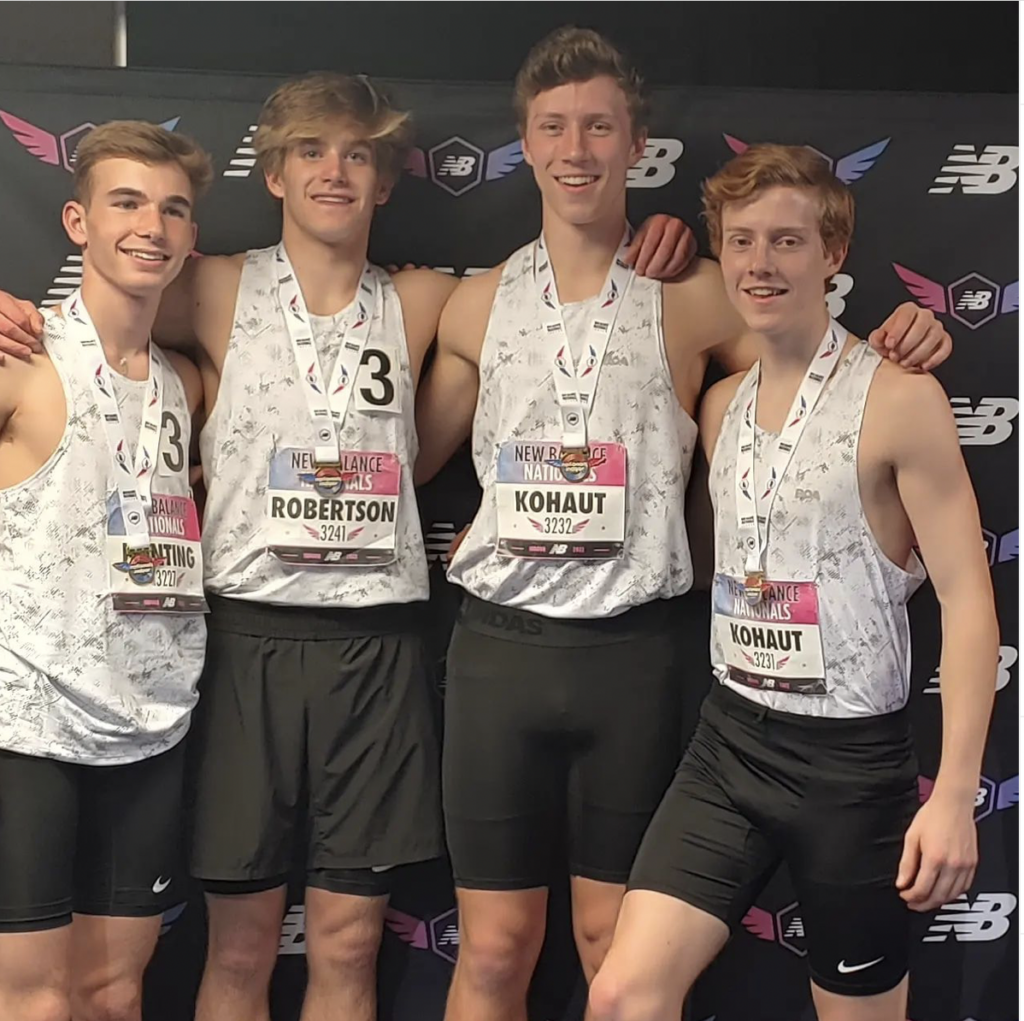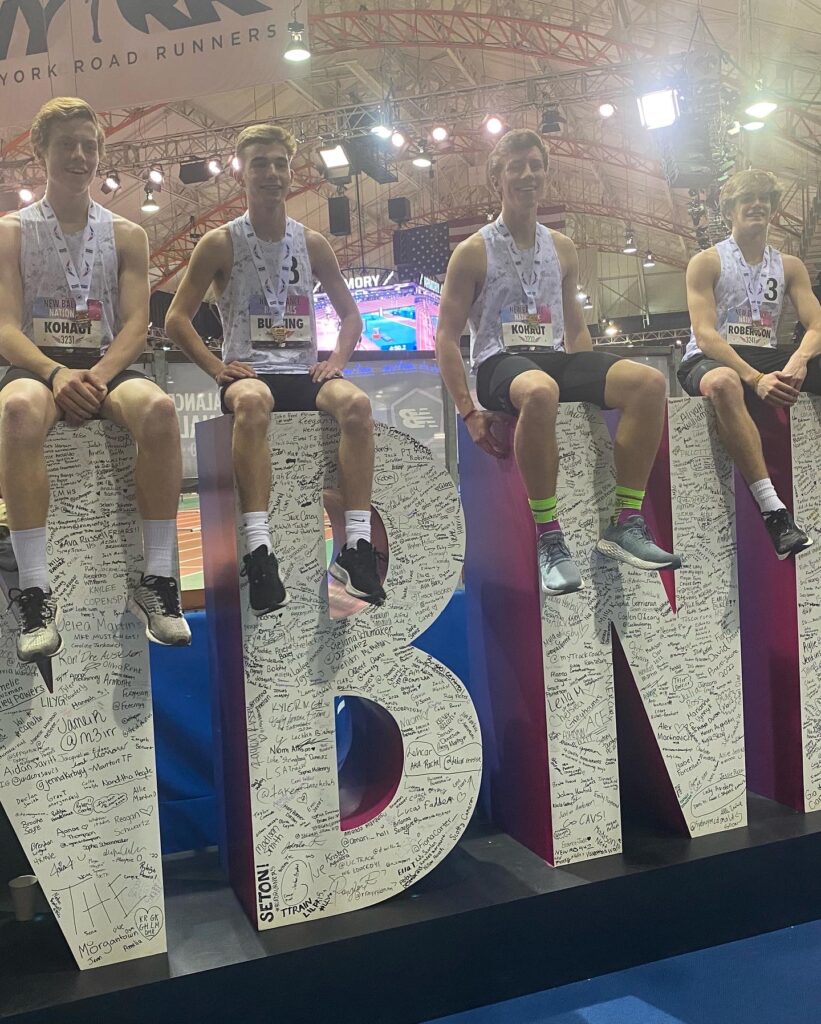 The ladies took the next step in closing out an incredible day by coming from 50m back to win their heat in the Rising Stars Division and running the 3rd FASTEST time ever in the SMR by a Summit Relay. The squad of Olivia Piron, Maddie Macpherson, Grace Matter and Lara Cota threw down a 4:18.87 (NJ #4 currently) to place 7th.