The Hilltoppers were lead by sophomore Julia Eroles who finished first in the All-Around with a 30.9. She also finished 3rd on vault and floor and 2nd on beam. Freshman Anneliese Claus finished 2nd overall with a 30.8 and also tied for 3rd on floor. Freshman Charlotte Callaway was 2nd on floor with an 8.6 and also had the team's top score on bars (7.55).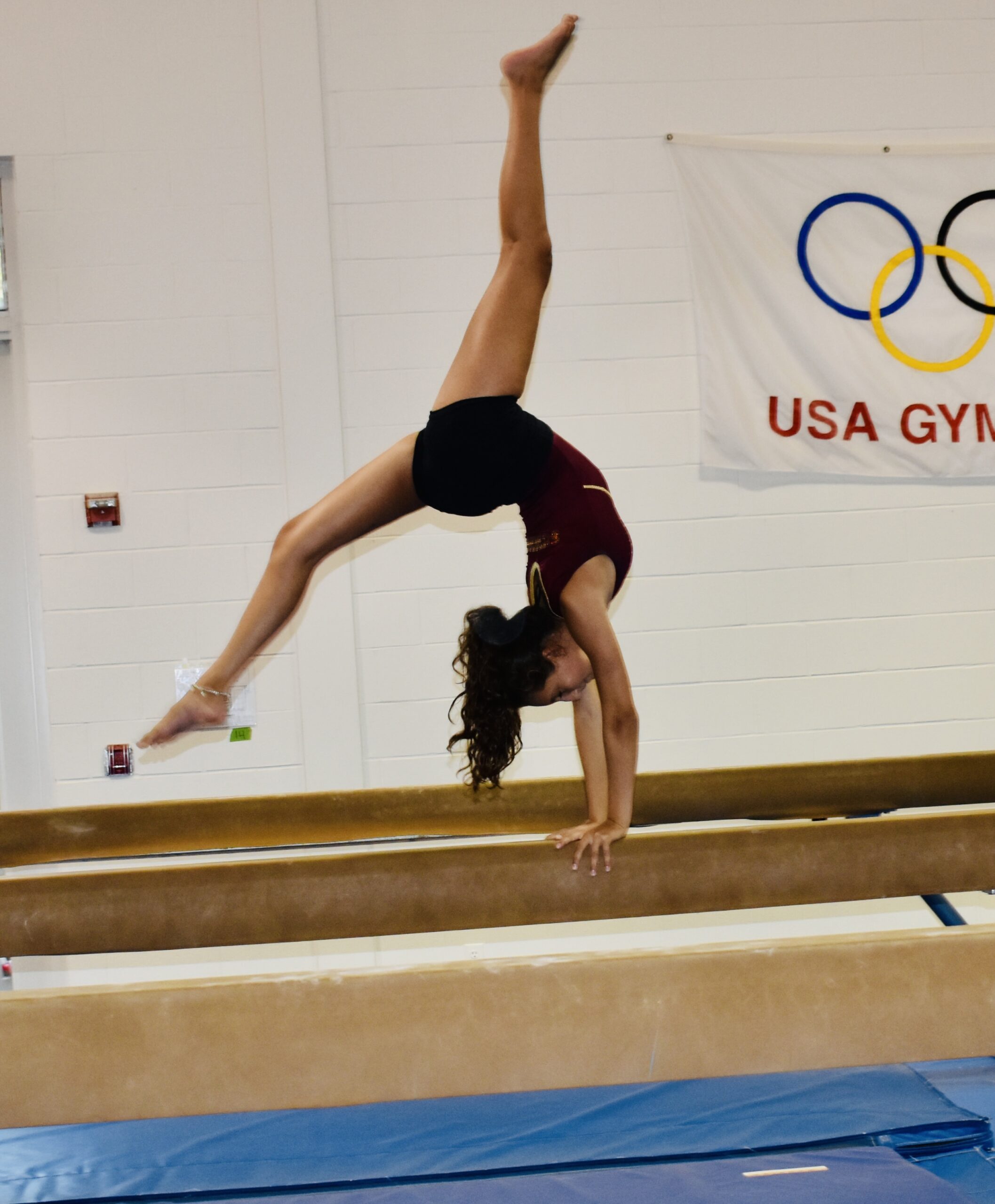 Julia Eroles on beam
Also contributing to the team's effort were Freshmen Ally Festejo (vault, bars and beam), Quinn DeMuth (bars, beam and floor) and Juniors Jocelyn Harris (vault and floor), Emily Gagnon (beam) and Carly Mulligan (vault.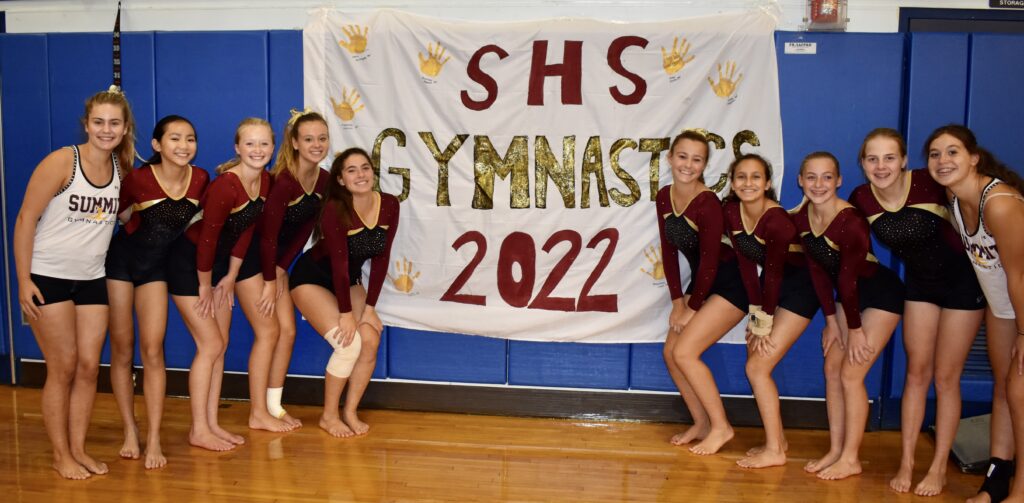 L-R Catherine Fagan, Ally Festejo, Anneliese Claus, Carly Mulligan, Emily Gagnon, Julia Eroles, Quinn DeMuth, Charlotte Callaway, Ella Mulligan
**********
Next up, the ladies head to Union Catholic on Tuesday 9/20 at 4:30pm.