The Hilltoppers traveled to Union Catholic on Tuesday September 20th for a dual meet and after 40 routines, it all came down to one tenth of a point. Summit was victorious 97.375 to 97.275, an improvement of more than a full point over their opening meet team score last week.
Freshman Anneliese Claus led the Hilltoppers finishing 3rd overall with a 31.975 and winning 2nd on vault. Classmate, Ally Festejo finished 4th overall 31.575 and finished an impressive 2nd on beam. Freshman Charlotte Callaway continued her strong season on bars finishing 3rd overall with a season high 7.825. Rounding out strong freshman contributions, Quinn DeMuth finished 2nd on floor with a career high 8.825. Sophomore Julia Eroles finished 5th overall and was 3rd on beam with an 8.125. Also contributing to the victory were Juniors Emily Gagnon on beam and floor and Jocelyn Harris on vault.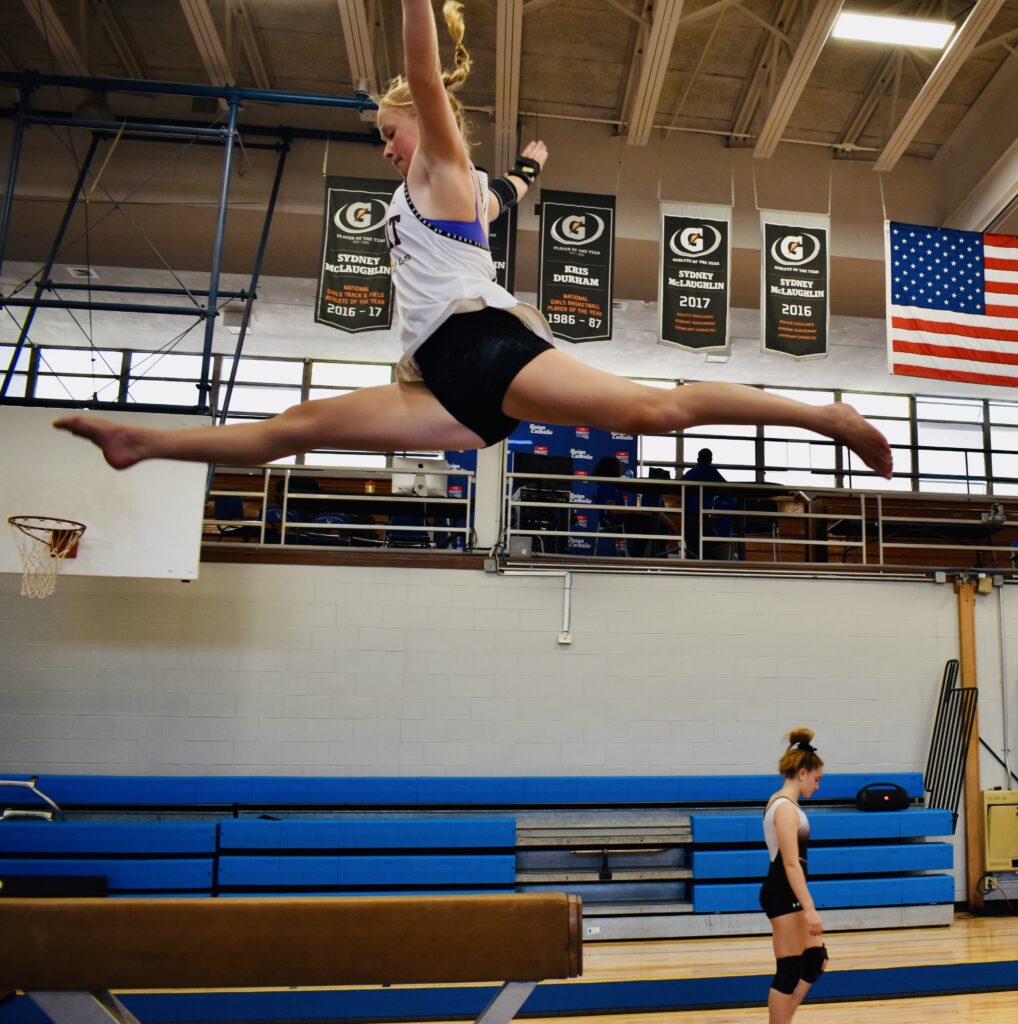 Next up, the Hilltoppers travel to Cranford on Tuesday, September 27th where both team will GO GOLD to bring awareness to rare pediatric cancers. The meet starts at 6:30pm. All are welcome.