Another packed house was in place to watch the Hilltoppers gymnasts take on Ridge HS on Tuesday October 18th. The ladies put up a season high beam score but fell just short 98.025 to 97.15.
Freshman Anneliese Claus finished 2nd overall with a career high AA 32.875, won beam (8.4) and finished 2nd on vault 8.65. Junior Jocelyn Harris scored her first career 9.0 in winning the floor title and freshman Quinn DeMuth coming in 3rd with an 8.7. Freshman Charlotte Callaway finished 3rd on bars (7.5). Also contributing to the team's efforts were Freshman Ally Festejo, who had to sub in the all around after a last minute lineup change, sophomore Julia Eroles (vault and bars) and juniors Carly Mulligan and Emily Gagnon (beam).
The Hilltoppers head on Thursday October 20th to Scotch Plains Fanwood to the Union County Championships featuring 4 teams in the top 20 in the state. The athletes will march in at 5:30pm and competition on 4 events will take place at the same time, making for an exciting evening of high flying gymnastics.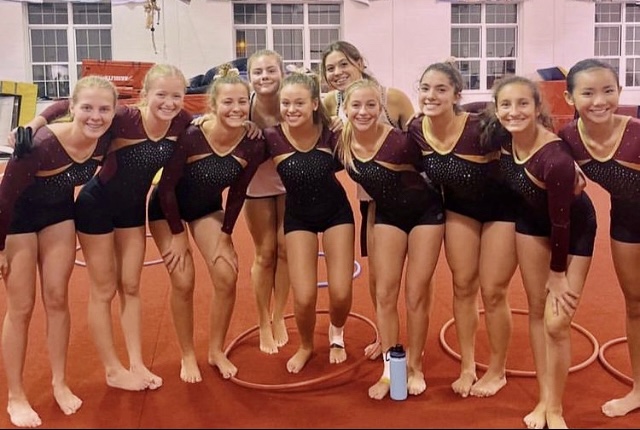 The regular season will conclude on Tuesday October 25th at home with a final dual meet against St. Thomas Aquinas, starting at 7:15pm. All are welcome.