The Hilltoppers tipped off against the neighboring Millburn Millers in the Pete Tierney Memorial Holiday Tournament in Summit. Coach Tim Simo was absent, so longtime assistant Dave Field was at the helm.
Myles Blackley opened the scoring on a fast break ignited by his own block. Wes Hellings had back-to-back scores with a corner jumper and straight-on 3 to give Summit a 7-5 lead. Despite a great offensive rebounding effort by Imevar Justice, Hilltopper shooting went cold. The Millers ended the quarter on a 7-0 run to lead 12-7.
Summit started the second quarter with a run of their own. Rhett Grieco set the tone with a rip-away steal. Hellings knocked down a jumper to start the run. Charlie Schaffer grabbed a rebound and took it coast-to-coast. Hellings added another with some nifty footwork in the paint. A nice pass from Hellings to Brett Colon for a layup and the Hilltoppers had rattled off 8 straight to lead 15-12. The Millers took a timeout to regroup.
Millburn battled back with two straight scores, then the teams traded baskets for the remainder of the half. Summit entered the break holding a narrow 28-26 lead. Hellings (9) and Blackley (8) led Summit scoring.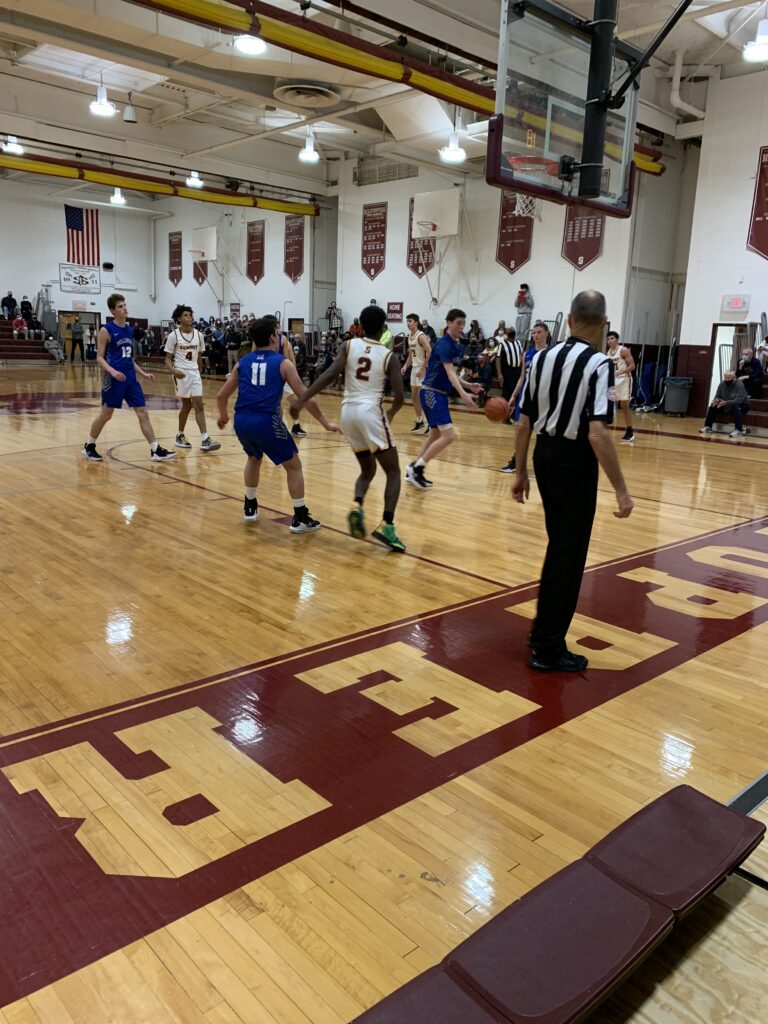 Joaquin Russell opened the second half scoring with a baseline jumper. A Hellings layup followed by a Colon corner 3 grew the Hilltopper lead to 35-28. A Justice drive and contested finish followed by a Hellings wing 3 gave Summit a 40-34 lead heading into the final frame.
The Summit lead evaporated early in the 4th with a 7-2 Millburn run. It's worth noting that there was a huge foul disparity between the two teams. With 6 minutes remaining, Millburn was in the bonus and hadn't committed a single foul.
The teams traded baskets and Summit maintained a narrow lead through most of the 4th. Millburn got the go-ahead bucket with just over a minute remaining. Blackley answered with a baseline jumper at the 20 second mark, giving Summit a 48-47 lead. Off a timeout, Millburn scored on a blow-by layup with 10 seconds left.
On the final possession, Hellings was fouled on the floor with 2.5 seconds remaining. Summit took a timeout to setup for a final shot. Off the Hellings inbound, Colon had an open look from the wing – obviously fouled on his shooting hand but wasn't called. 49-48 final.