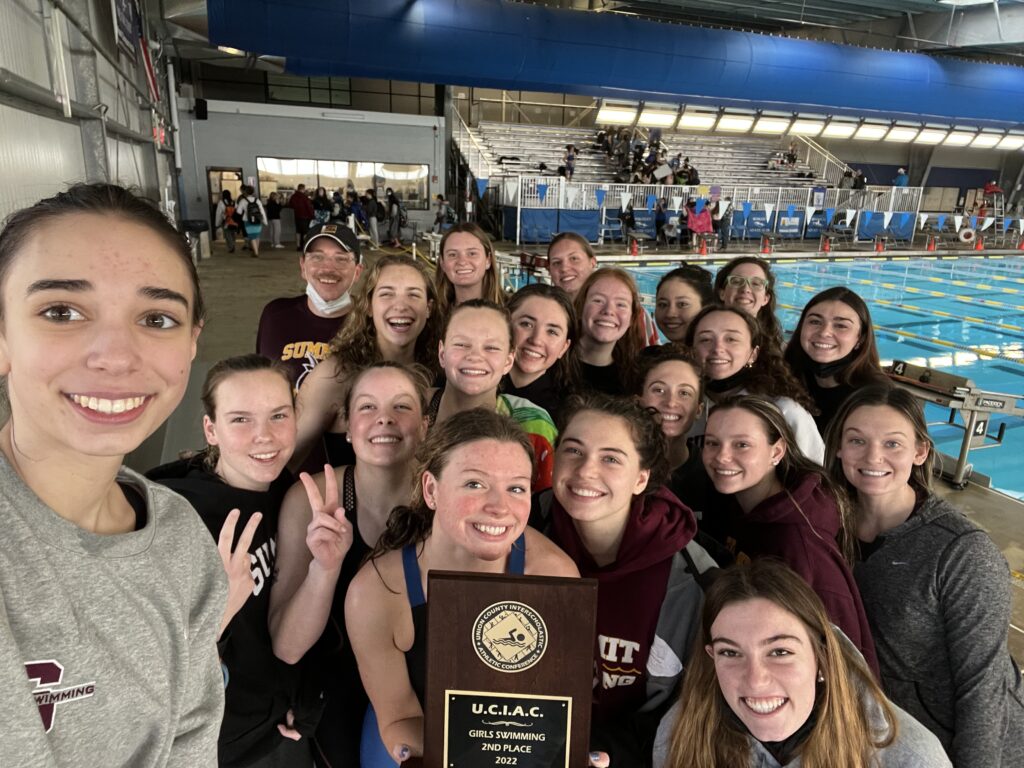 The Hilltopper Girls Swim Team continue their record-breaking streak this month with a second place finish in the Union County championships and a quest for the Sectional Championship.

At Counties, the swimmers shattered four high school records, swam numerous personal bests and all swimmers put points on the board.

In the 200 freestyle, Senior Captain Dagny Donaldson won gold with a new record of 1:52.50. Senior Captain Caitlin Fagan took 5th and sophomore Grace Collins took 9th with a best time of 2:01.53. In the 200 IM, Junior Natalie Dripchak and Senior Maddie Demm took 6th and 9th both posting best times of 2:16.52 and 2:19.30. Freshman Juliet Ho took 7th.

Freshman Sidney Arcella took silver in the 50 free while Junior Cecelia Webb and Senior Katrina Vianello took 7th and 8th.

In the 100 fly Caitlin Fagan won bronze. Junior Lauren Sexton placed 10th with a best time of 1:03.28 and Senior Carly Criares placed 11th.

Arcella cruised to gold in the 100 freestyle and Sophomore Molly Fagan took 5th with a new best of 54.30. Junior Cecelia Webb placed 7th.

In the 500 freestyle, Donaldson struck gold and set another school record with a time of 5:00.73. Collins took 7th dropping a whopping 8 seconds off her time with a new best of 5:20.72. Sexton took 10th.

The 200 freestyle relay team of Webb, Caitlin Fagan, Donaldson and Arcella took silver with a new best time of 1:39.30.

In the 100 back, Molly Fagan won bronze, again crushing through the 1 minute mark to set another school record of 59.16. Demm took 10th with best time of 1:02.03 and Senior Sophie Wisniewski took 17th.

Breaststroke specialists Dripchak, Ho and Freshman Emily Hickey took 4th, 6th and 13th in the 100.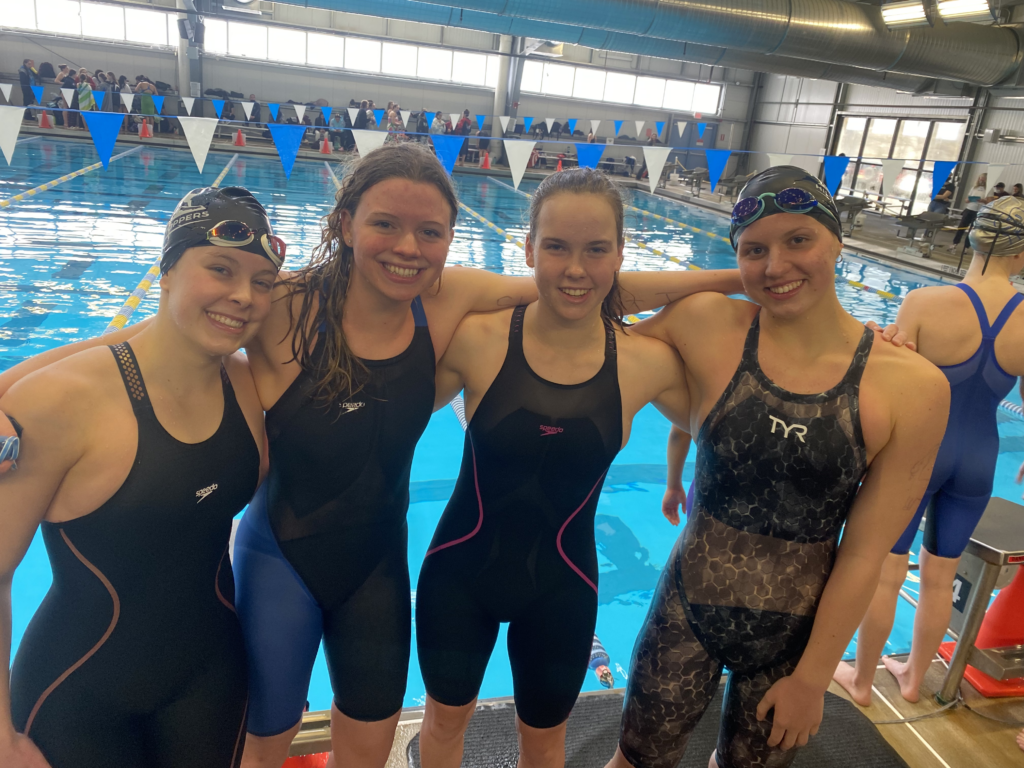 In the final event of the morning, the undefeated 400 free relay of Donaldson, the Fagan sisters and Arcella crushed the competition to win gold and set a new SHS record of 3:32.55.

The Hilltopper Girls will compete in the sectional rounds in the coming weeks.