The Hilltopper Girls Swim Team won their first-ever State Championship Sunday night against Mainland at the GCIT pool in Deptford posting a final score of 109-61. Along the road to States, this Team has rewritten the SHS record board and won 13 of 14 meets, most recently claiming a Sectional Title against Scotch Plains Fanwood.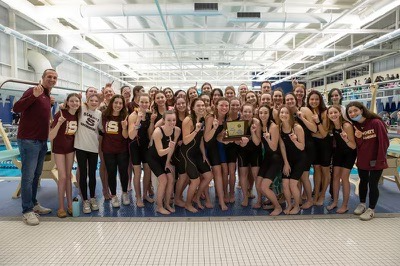 At this State Championship, the Lady Hilltoppers won 10 of 11 races and took first, second and third in 2 races, once again demonstrating their prowess in the pool as well as the depth of their talent. Throughout the meet, swimmers clustered on deck at the end of each lane, cheering on their teammates and celebrating a new SHS record for Sophomore Molly Fagan in the 100 backstroke and a multitude of best times.
In the stands, Summit fans came out in droves including the SHS Boys Swim Team displaying their Summit spirit like no other!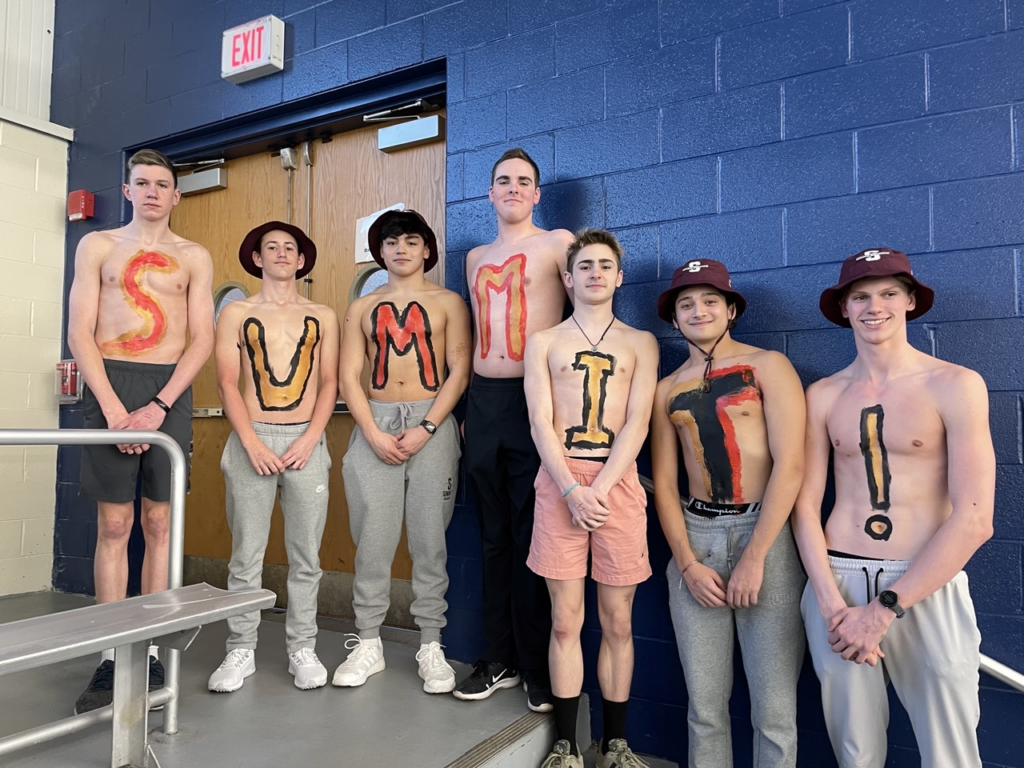 The meet got off to a great start with Summit's A relay of Molly Fagan, Junior Natalie Dripchak, Senior Captain Caitlin Fagan and Junior Cecelia Webb cruising to first place.

The Hilltoppers continued to build their lead as Senior Captain Dagny Donaldson took first in the 200 Freestyle. Sophomore Grace Collins came from behind and caught her Mainland competitor in the final lap taking third with a best time of 2:00.70. Junior Lauren Sexton took fifth.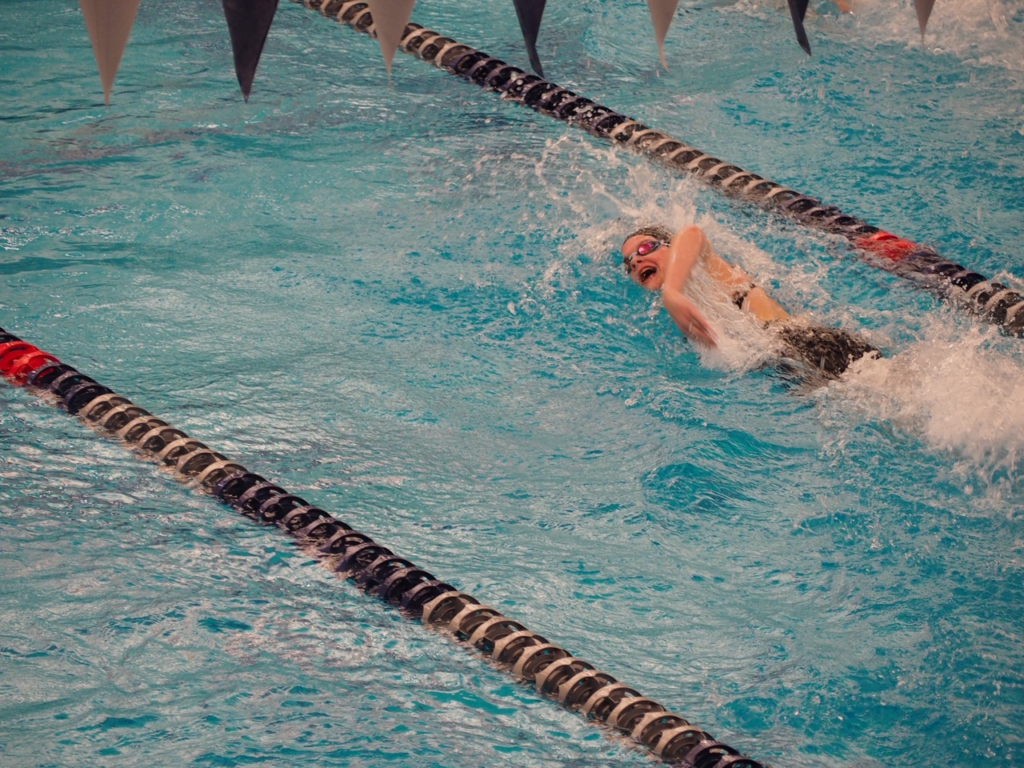 In the 200 IM, Dripchak took second while Freshman Juliet Ho, pulling ahead of her competition in the last 50, took third with a best time of 2:16.26. Senior Maddie Demm took 5th.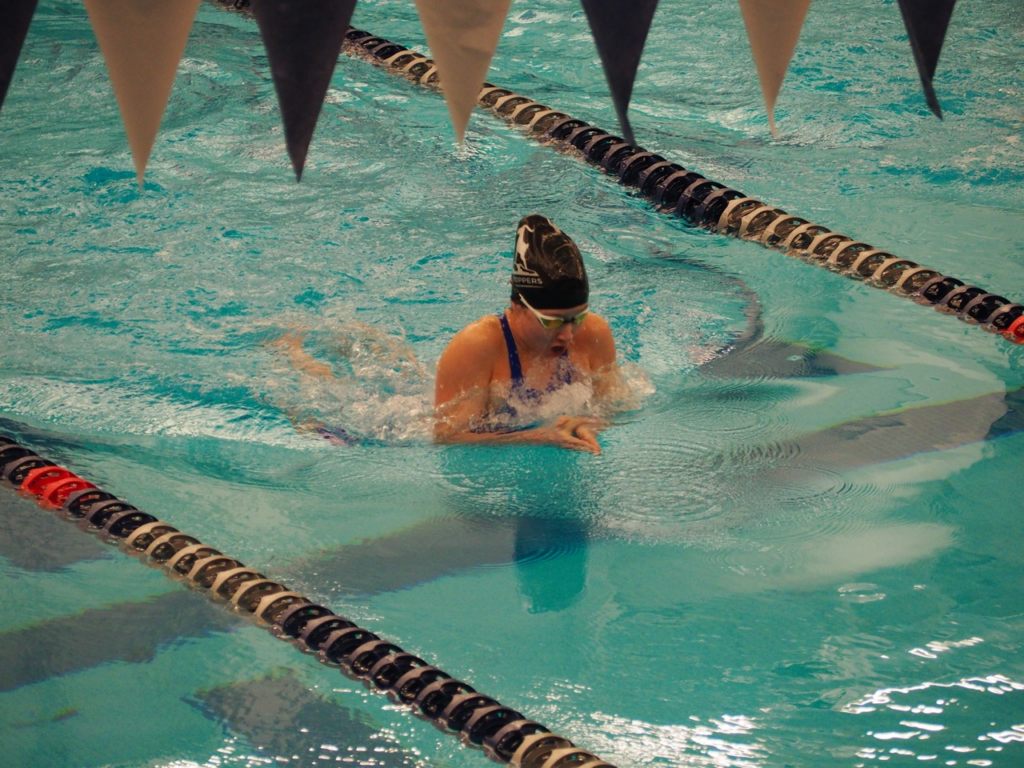 In the 50 Freestyle, Summit gained a comfortable lead over Mainland as the speed triumvirate of Freshman Sidney Arcella, Cecelia Webb and Senior Katrina Vianello took first, third and fifth with Webb posting a best time of 24.99.

Senior Captain Caitlin Fagan continued her winning streak in the 100 fly while Seniors Carly Criares and Julia Owens took fourth and fifth with Criares posting a best time of 1:01.72 and Owens touching out her Mainland competitor.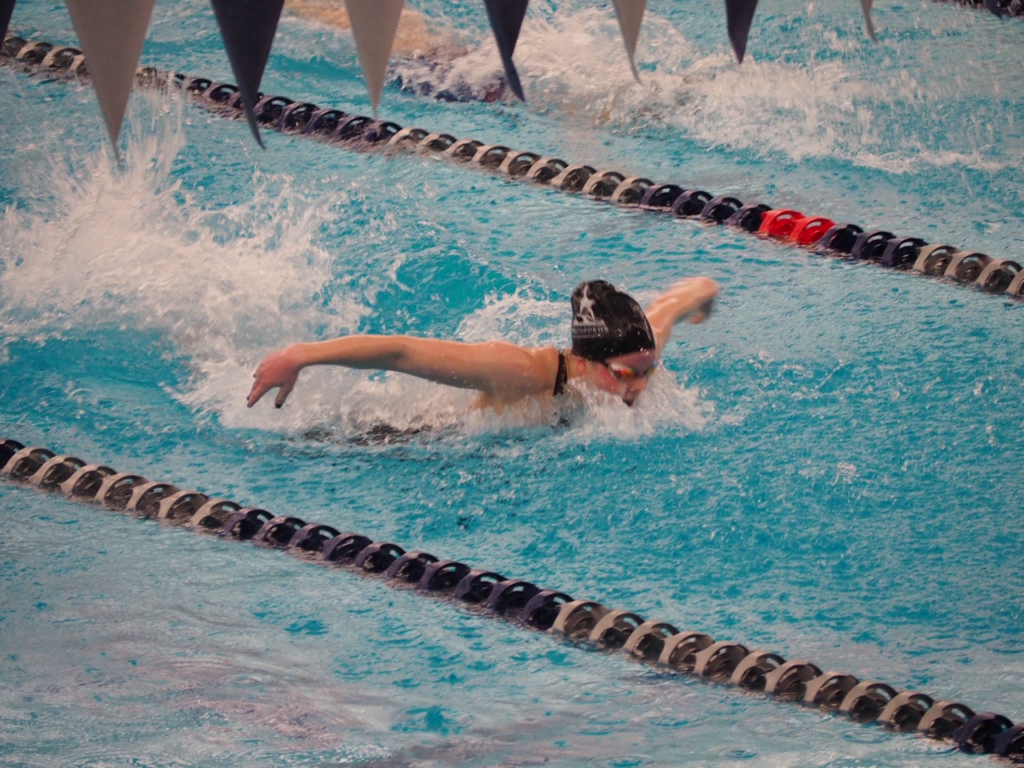 The Hilltoppers swept the 100 free as Arcella took first followed by Cecelia Webb and Molly Fagan in second and third with Webb crushing her previous best time and qualifying for the Meet of Champions with a time of 53.97.

The 500 Freestyle saw the doyennes of distance, Donaldson, Collins and Sexton take to the blocks and finish first, third and sixth. Collins posted another high school best time of 5:19. 33.

In the 200 free relay, Summit racked up additional points as they placed first, second and fifth. Leading off the B relay was Freshman Juliet Webb, turning in a best time of 25.72 and together with her teammates, Vianello, Sophomore Ella Callahan and Ho, finished second, beating Mainland's A relay with a time of 1:42.88.

Molly Fagan shattered her own record in the 100 backstroke, winning the event with a time of 58.88. Demm and Senior Sophie Wisniewski took third and fourth.

In the 100 Breaststroke, the Hilltoppers swept once again with Dripchak, Juliet Ho and Freshman Emily Hickey taking first, second and third with Dripchak posting a best time of 1:08.16.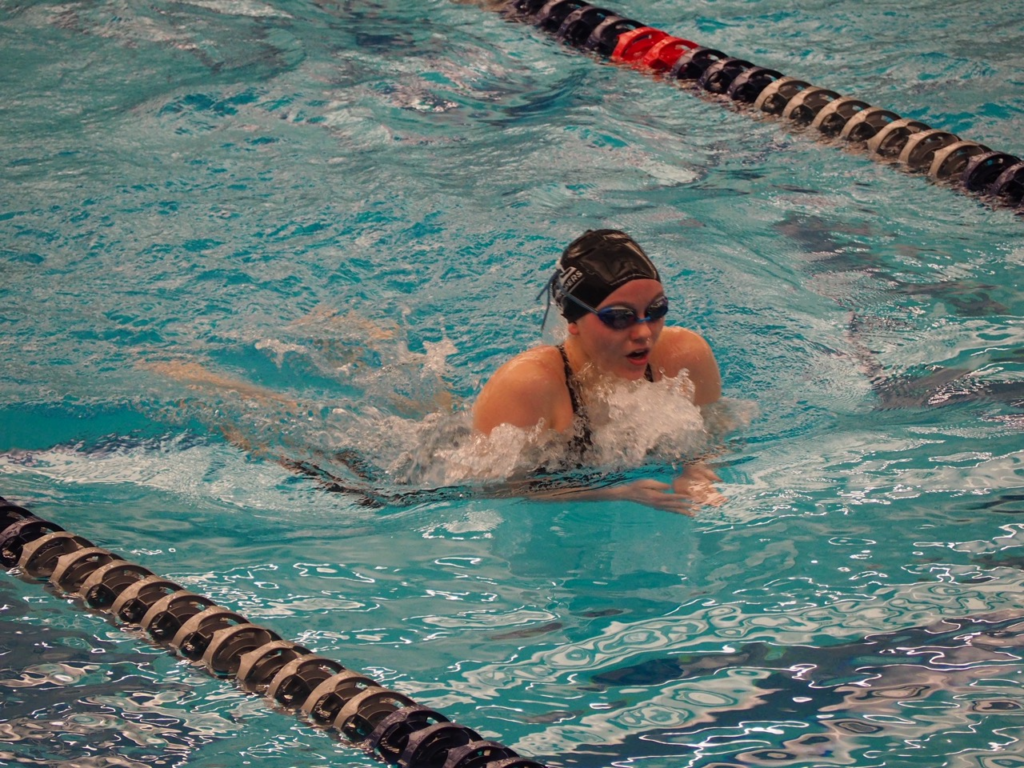 The final event of the evening, the 400 Freestyle relay, saw Summit showcase its depth of talent as Seniors Iara Luque, Katrina Vianello, Mary Caffrey, Amanda Jenkins and Captains Hailey Messer, Victoria MacArthur and Abby Collins took to the blocks for the final event of their high school swimming careers.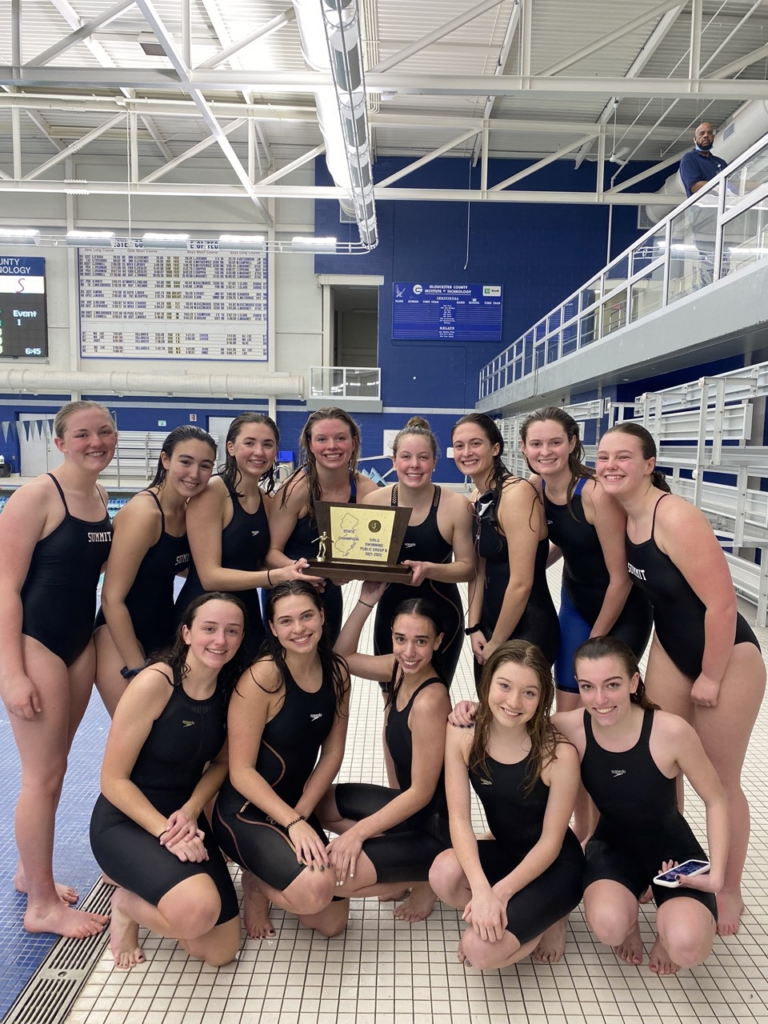 The undefeated squad of Donaldson, the Fagan sisters and Arcella captured another win. The squad looks to continue their reign of dominance in the 400 free relay as they return to Deptford next weekend to compete against all of NJ's best at the Meet of Champions.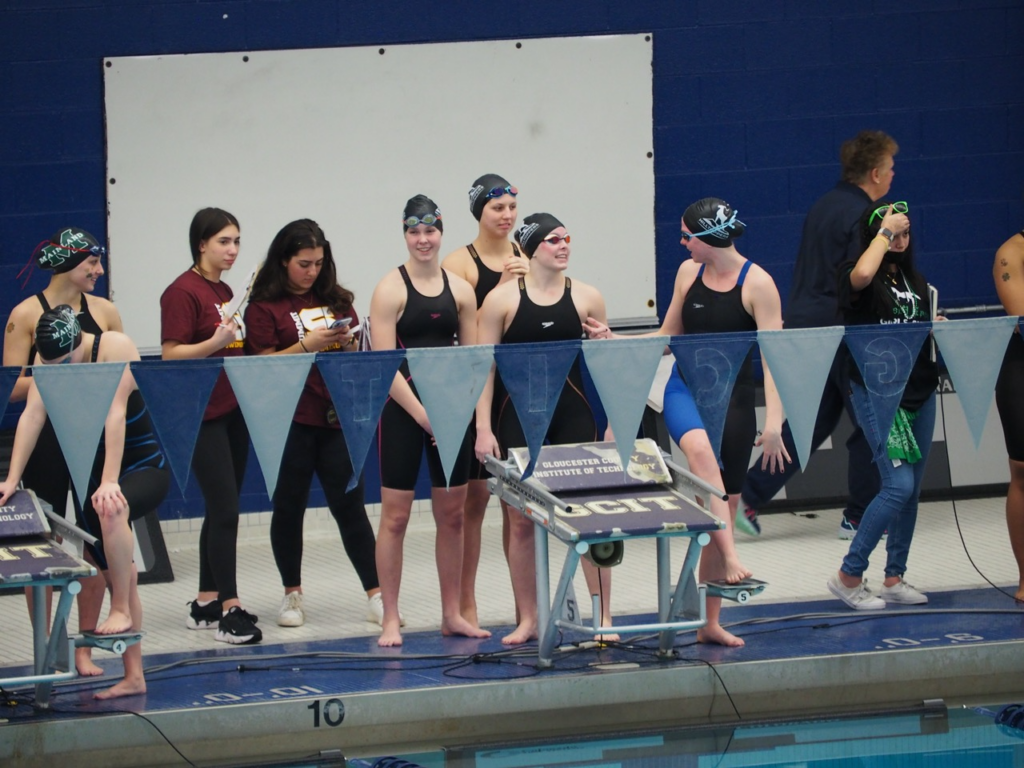 After being awarded their state championship trophy, the Hilltoppers took to the pool once again, this time taking with them Coaches Erin Fogarty, Luke Piede and Assistant Coach Victoria Evens and the trophy as they frolicked in celebration.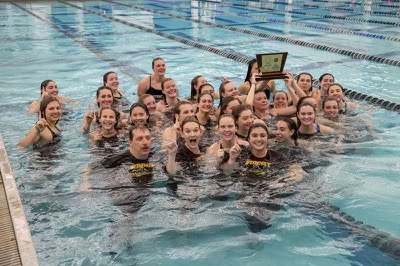 Upon reaching the outskirts of Summit, the motorcade of swimmers, coaches and fans was met by a squadron of Summit's finest. With sirens blazing and lights flashing, four police cars escorted the buses through the town and back to SHS where the team was greeted by fans to the tune of Queen's "We are the Champions".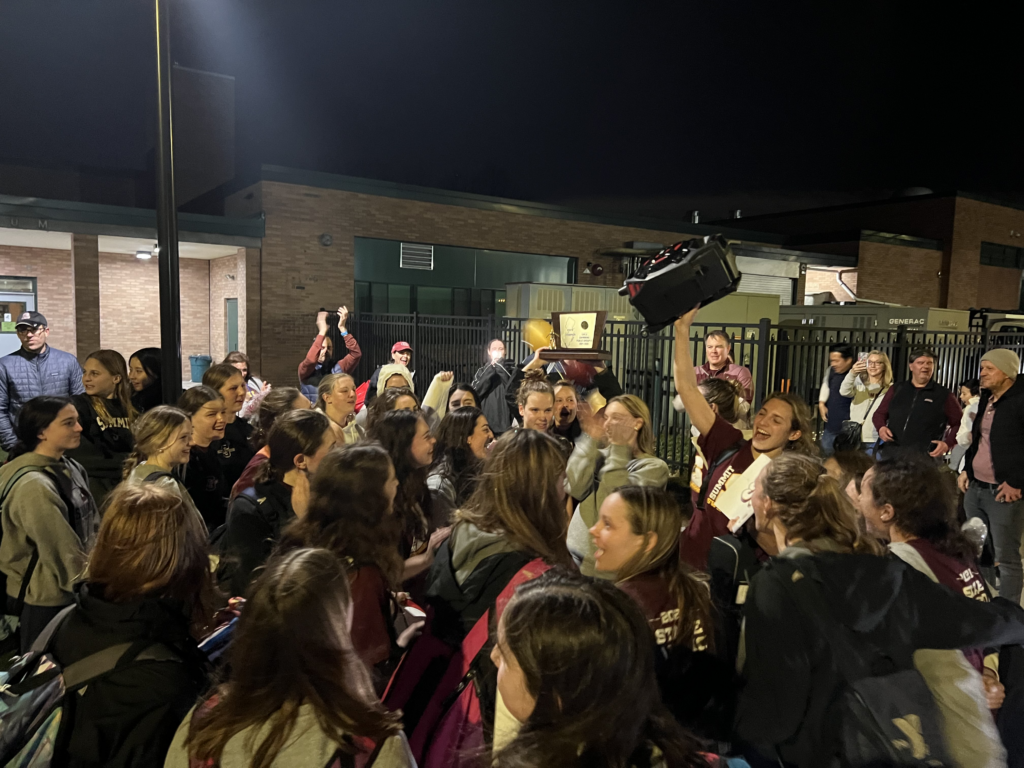 The Hilltoppers will compete again next weekend at GCIT in the Meet of Champions.

Stay tuned!