In their initial matchup, New Providence jumped all over Summit and never let up – resulting in a 20-point loss. But Coach Simo has the Hilltoppers looking much better as of late – and a rematch felt like it would be a good barometer of how far the team has come.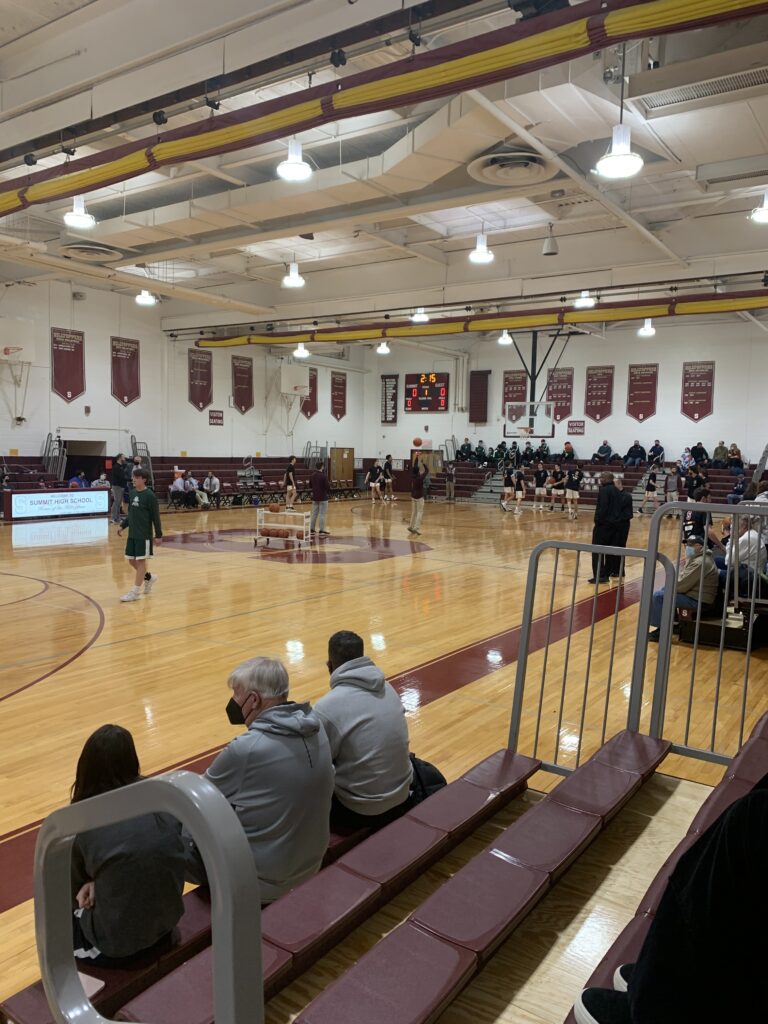 With Joaquin Russell and Rhett Grieco still out, the Hilltoppers continued to play with a short rotation. Outside of some situational substitutions, the starters played the entire game.
The first quarter was all Summit and it was clear this wasn't the same team that traveled to New Providence a month ago. Brett Colon was on fire, scoring 12 points on the strength of three from downtown. Wes Hellings and Myles Blackley each added another 5, and the Hilltoppers held a huge 22-11 lead.
Then Summit shooting went cold – nothing fell for the first 5 minutes of the second quarter. The Pioneers capitalized with a 12-0 run, erasing the 11-point deficit. Colon and Schaffer broke the drought with a couple of threes, sending the Hilltoppers into the lockerroom with a 28-25 lead.
Summit continued to lead throughout the third, but could never truly break away. The Pioneers tied the game at 28, 33, 38, and 40. Colon supplied the bulk of Summit's offense with three more triples. With 7 seconds left, Charlie Schaffer had a huge steal and finished with the bucket and the foul – sending Summit into the final frame with a 42-40 lead.
New Providence never got closer. The Hilltoppers created some distance with a 7-0 run on buckets from Blackley, Hellings, and Imevar Justice. The Pioneers tried some creative defensive looks, but it wasn't enough. Final score, 61-47.
Colon led all scorers with 21, followed by big offensive efforts by Schaffer (13), Blackley (12), and Hellings (11).
Notably, New Providence did not play the leading scorer from the initial matchup – James Pazdera. It's unclear why, as he was in uniform and participated in warmups.