It was a record-breaking day on Wednesday for the undefeated Hilltopper Girls Swim team as they took on undefeated Westfield at the Westfield YMCA. The Hilltopper Girls shattered 6 school records and posted numerous best times. Senior captains Dagny Donaldson and Caitlin Fagan took first and second place in the 200 freestyle both with best times of 1:53.15 and 1:55.87 and a new school record for Donaldson. Sophomore Grace Collins nabbed 5th also with a best time of 2:03.02. In the 200 IM freshman Juliet Ho took 4th with a best time of 2:17.09.
The 50 freestyle was an exciting matchup with freshman phenom and current record holder Sidney Arcella taking second place with a blazing new school record of 23.73.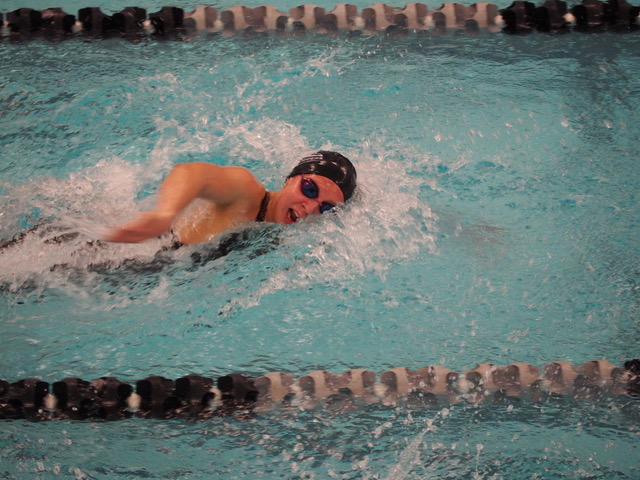 In the 100 fly, it was a fight to the finish with Caitlin Fagan capturing the win touching out Westfield by less than a tenth of a second.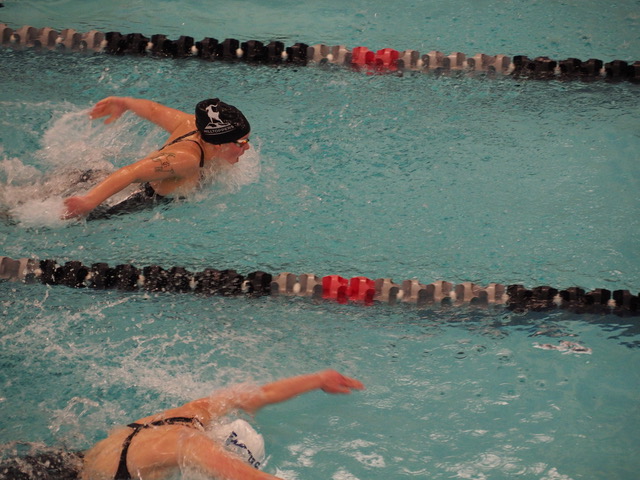 In the 100 freestyle, it was another record breaking performance for Sidney Arcella who took second and broke her own record with a 51.54. Sophomore Molly Fagan took third with a best time of 54.40.
In the 500 free, Dagny Donaldson, pacing herself and trailing in the first half, overtook Westfield to win and garner a new school record and best time of 5:03.79.  Grace Collins and Junior Lauren Sexton took 4th and 5th with Sexton turning in a best time of 5:31.78.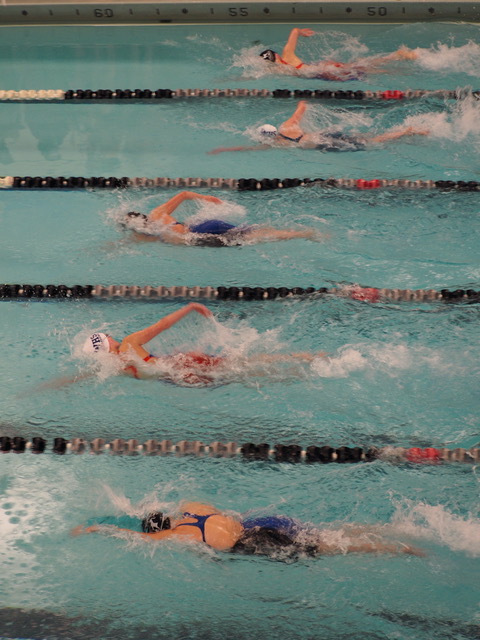 In the 100 back, Molly Fagan captured another school record winning handily and breaking the 1 minute mark with a time of 59.50. The day concluded with a nail-biting 400 free relay with Summit's Donaldson, the Fagan sisters and Arcella pitted against Westfield.  It was a close race the whole way and came down to the final lap when Arcella pulled ahead to capture the win with another school record of 3:33.87.  Sophomore Bridget Devaney, leading off the other relay, also posted a best time.   The Hilltoppers are the first team this season to keep the Blue Devils under 100 points with a final score of 75-98.  The Hilltoppers will face the Blue Devils again on February 6th for the Counties matchup.