The Hilltoppers gymnastics team has had a trio of meets in the last week, going against a strong Cranford team (106.375 to Summit's 96.5), packing the stands at home versus South Plainfield (98.45 to Summit's 96.1) and finding victory at home against Jonathan Dayton (94.125 to 90.2).

Throughout September, the team worked with the Brooke Healey Foundation to GO GOLD at all their home and away meets to bring awareness to rare pediatric cancers, including DIPG- Diffuse Intrinsic Pontine Glioma- which has a ZERO% survival rate. The team will be donating $570 to the Foundation and hopes to continue the fight for more research and more support of families going through these horrific cancers.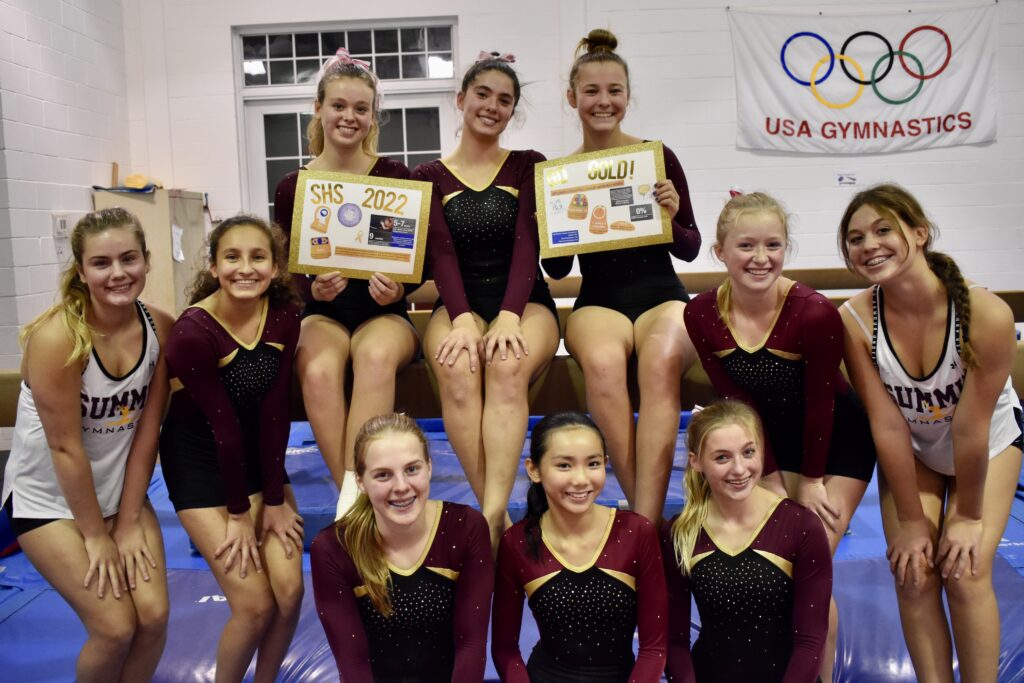 In the meets, some highlights include:
Freshman Quinn DeMuth scoring the team's first 9.0 of the season on floor against South Plainfield.
Junior Carly Mulligan coming back from injury to re-join the beam lineup.
Junior Jocelyn Harris competing consistently high scoring routines on floor, including finishing 2nd against Dayton with an 8.575.
Sophomore Julia Eroles winning vault against Dayton with an 8.6
Junior Emily Gagnon putting up strong beam routines and also adding bars to her competitive repertoire against Dayton.
Freshman Ally Festejo competing her first career AA against Cranford, and finishing 2nd on vault against South Plainfield and 3rd on vault, bars and beam against Dayton.
Freshman Charlotte Callaway finishing 4th overall against South Plainfield where she finished 3rd on bars. She also won floor against Dayton.
Freshman Anneliese Claus finishing 3rd overall against Cranford where she also was 3rd on beam, finishing 3rd overall and on vault against South Plainfield and finishing 3rd overall and on beam against Dayton.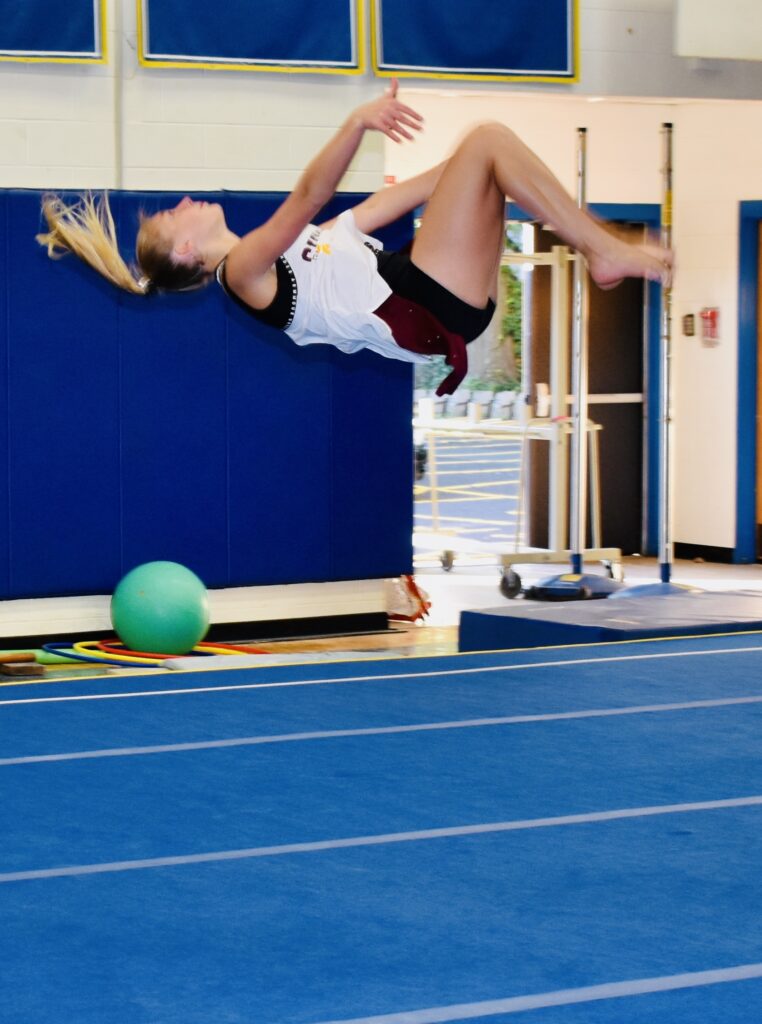 Moving into the second half of the season, the Hilltoppers will head to the first big invitational of the season: the Cougar Invitational on Friday October 7th where they will face off against some of the top teams in the state. The ladies will continue pursuing the goal of earning post season Sectional qualifying scores individually on each event.
The next home meet is Thursday October 13th against Westfield.