On Tuesday October 25th, Summit hosted #1 ranked St. Thomas Aquinas for its final home meet, and last chance qualifier. STA finished 104.1 to Summit's 95.1. Freshman Ally Festejo finished 1st overall with a 31.6. Freshman Anneliese Claus won floor with a career high 8.85, and sophomore Julia Eroles finished 3rd on vault with a season high 8.7. Junior Emily Gagnon tied her career high finishing 3rd on beam with an 8.2.
Next up, the Hilltoppers will send 6 athletes to the NJSIAA North I Sectional Championship on Saturday November 5th where the top teams and individuals (who earn specific qualifying scores throughout the season) will compete for All-Section honors. Summit will be represented by:
Freshman Anneliese Claus on 3 events (vault, beam and floor)
Sophomore Julia Eroles on 3 events (vault, beam and floor)
Freshman Charlotte Callaway on 2 events (bars and floor)
Freshman Ally Festejo on 2 events (vault and beam)
Junior Jocelyn Harris on 1 event (floor)
Freshman Quinn DeMuth on 1 event (floor)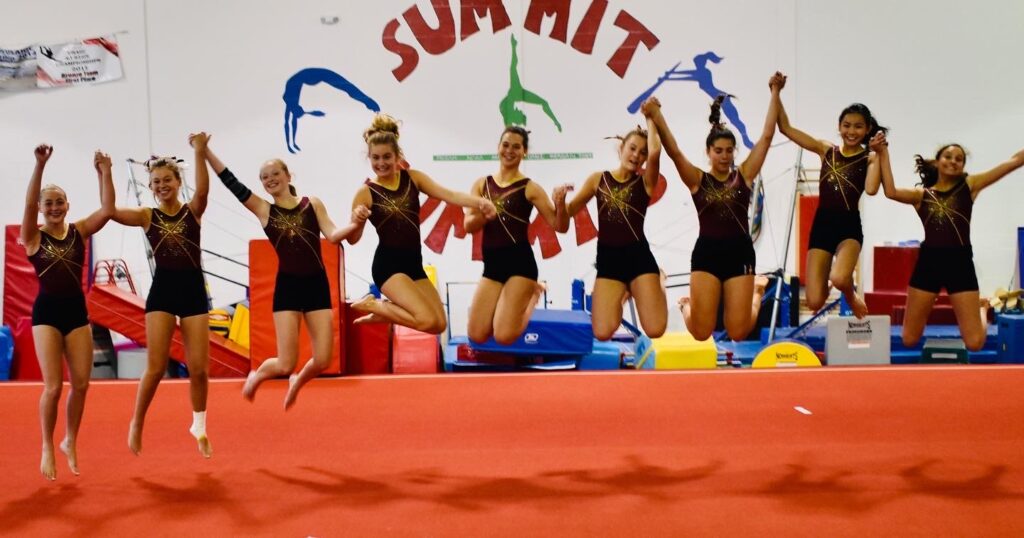 The Sectional Championship will take place at Ridgewood HS with a March In at 9:30am. Competition will begin immediately thereafter.