For the 2nd time in school history, the Men's Cross Country team is Group 3 State Champions!!!!
Winning the North 2 Group 3 Sectional the week before on a 6th runner tiebreaker, #7 Summit entered the meet the favorite with #8 North Hunterdon and #9 Chatham right on it's heels.
When the final results were posted, Hilltop Nation erupted to see "SUMMIT" on top with a score of 106, followed by North with 126, Chatham with 129, and Colt Neck at 130.
This is the 2nd State Title in school history; the first being in 2014.
This year's squad has set the school record for team average at Oak Ridge Park – 16:16 and Warinanco Park – 16:36.
Summit's varsity seven was comprised of Seniors John Cho, Jackson Levine, and Sam Ard; Juniors Nate Roberts and Emre Kusmin; and Sophomores Dan Cota and Carter Herman.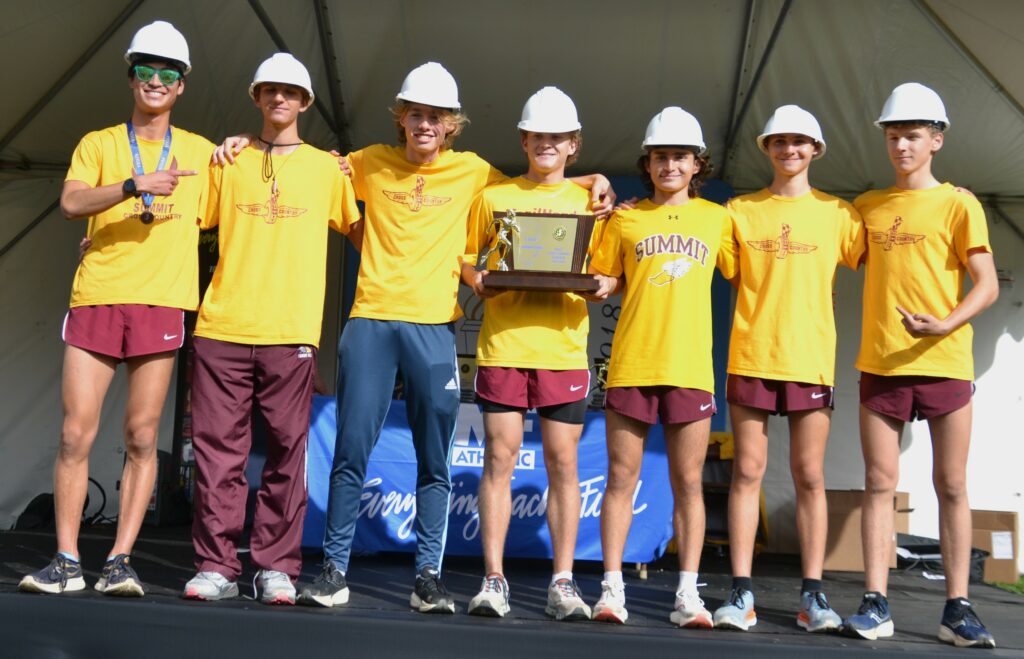 The team looks to continue it impressive run this Saturday at the NJ Meet of Champiions at Holmdel Park.